I just can't stop with the free patterns. I'm loving simple-clean styles and they patterns just whip up so easy- I have to share with you! Today I've got a Women's PJ Shorts free pattern and tutorial for you all. I've done so many PJ patterns/tutorials for kids, I thought it was time I get in on that action… These PJ shorts come in sizes xxs-xxl and have two leg lengths. I'm still wearing flannel Pjs around here, but dreaming of spring coming soon and being able to wear these.
Have you joined our FB group? It's a great place to keep up with the free patterns and also get support on using them.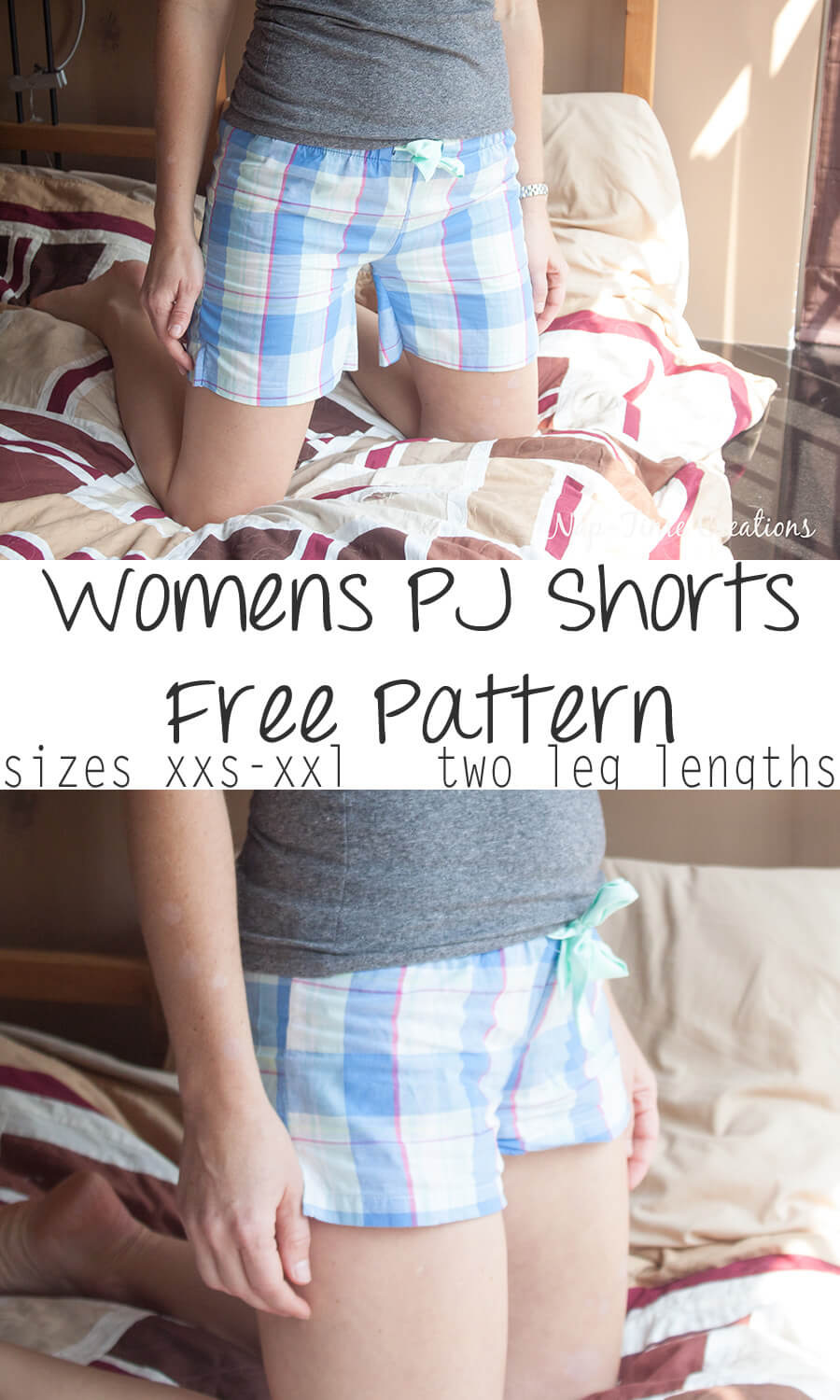 Womens Pj Shorts Free Pattern
The longer version are perfect if you also want to use these as lounge wear. I personally like the shorter ones for sleeping, but they are a bit short if I'm going to be around other people. Here are the longer ones in action… perfect for relaxing!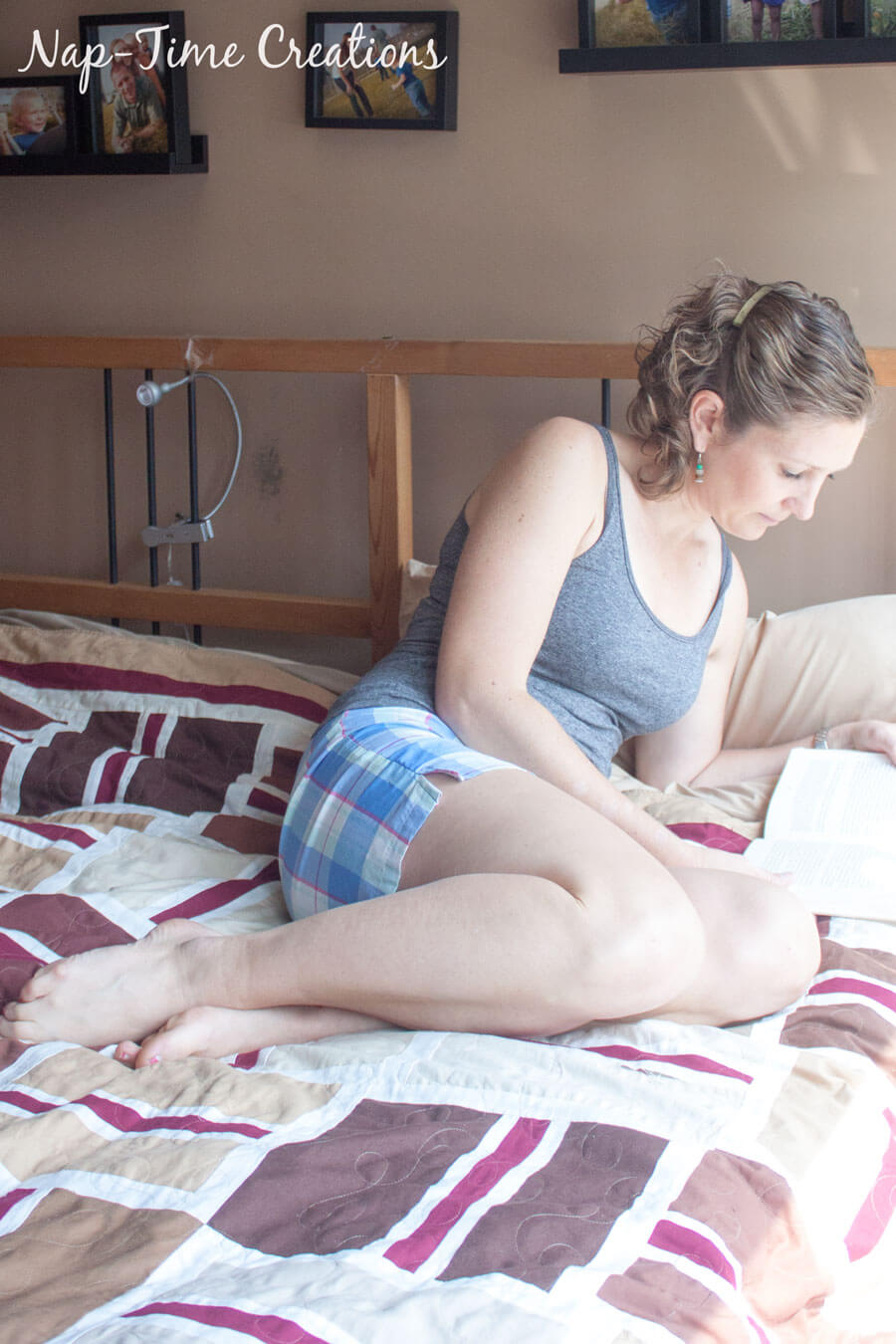 Reading… or even just wearing around as comfy shorts!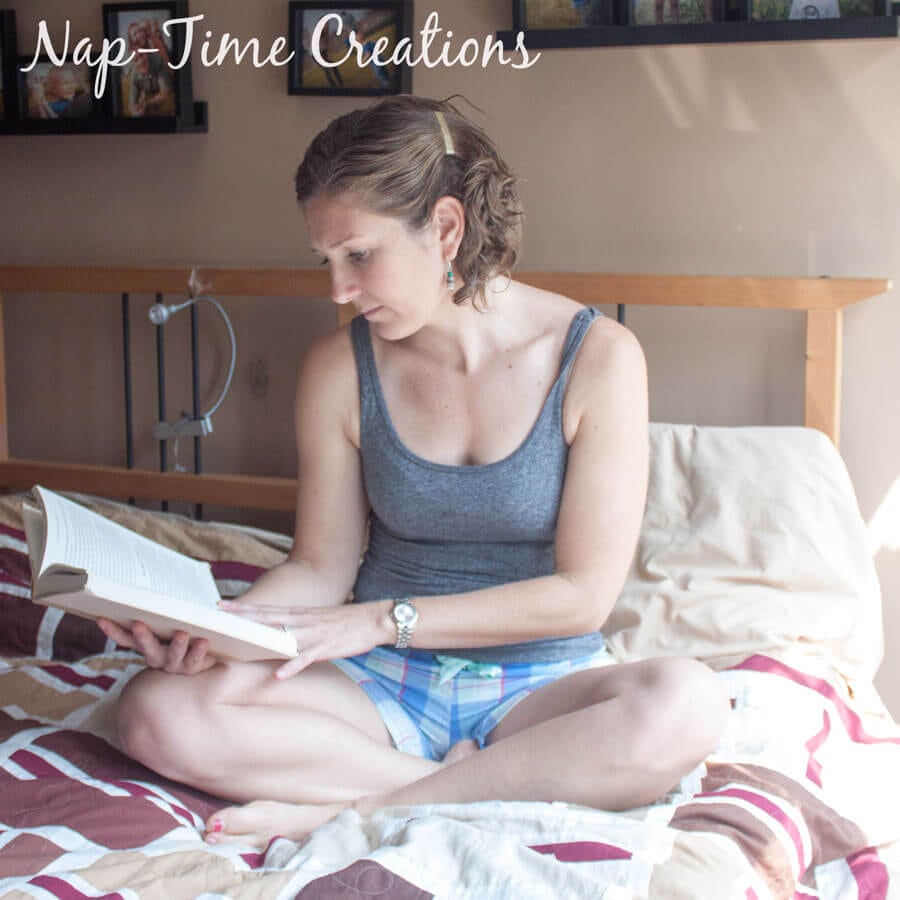 The short ones are cute too! Great for sleeping and hot summer nights.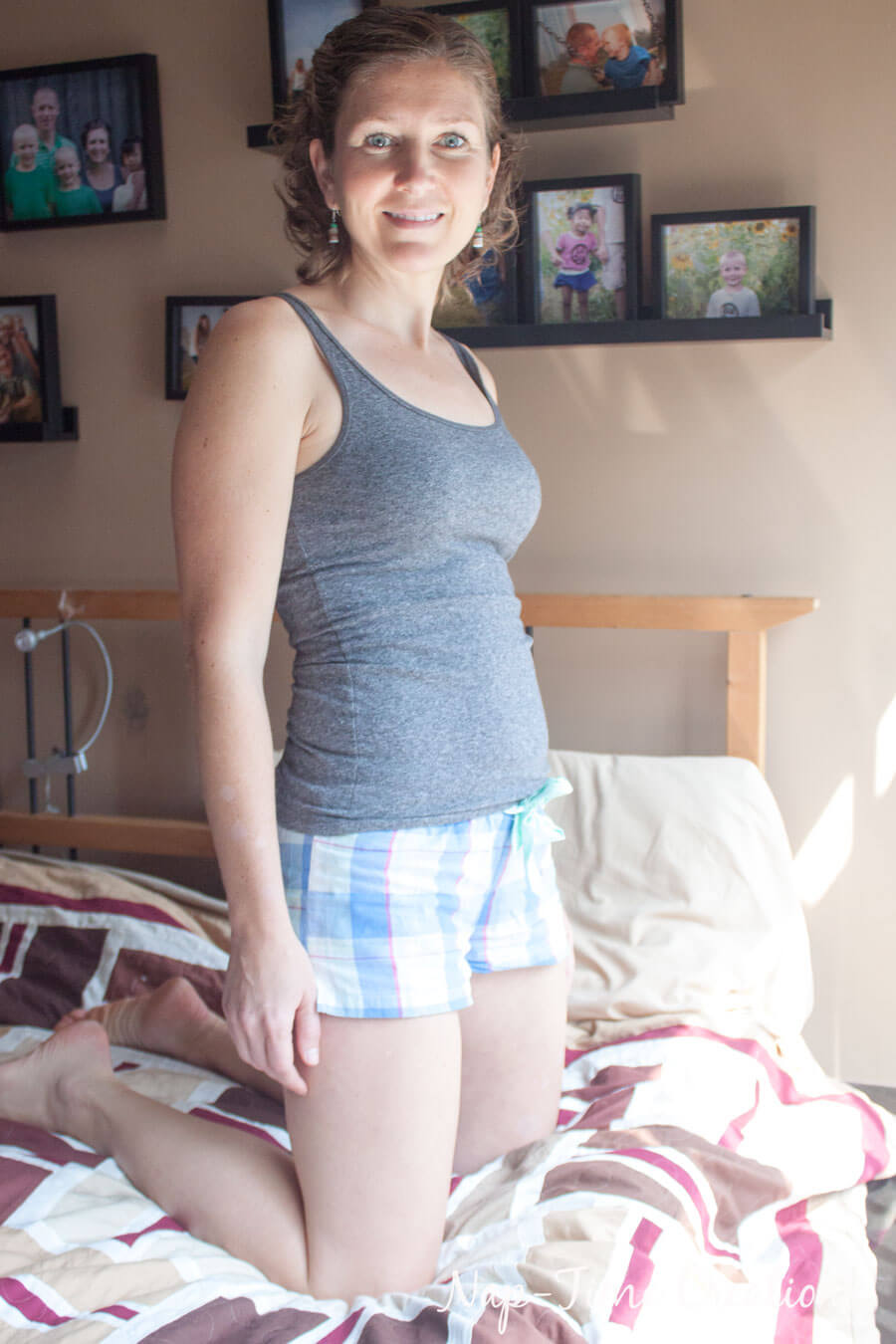 Which do you prefer? The 2″ inseam or the 6″ inseam? OH and if you like the gallery wall behind me in these photos you can find out all the details in my Bedroom reveal post on it!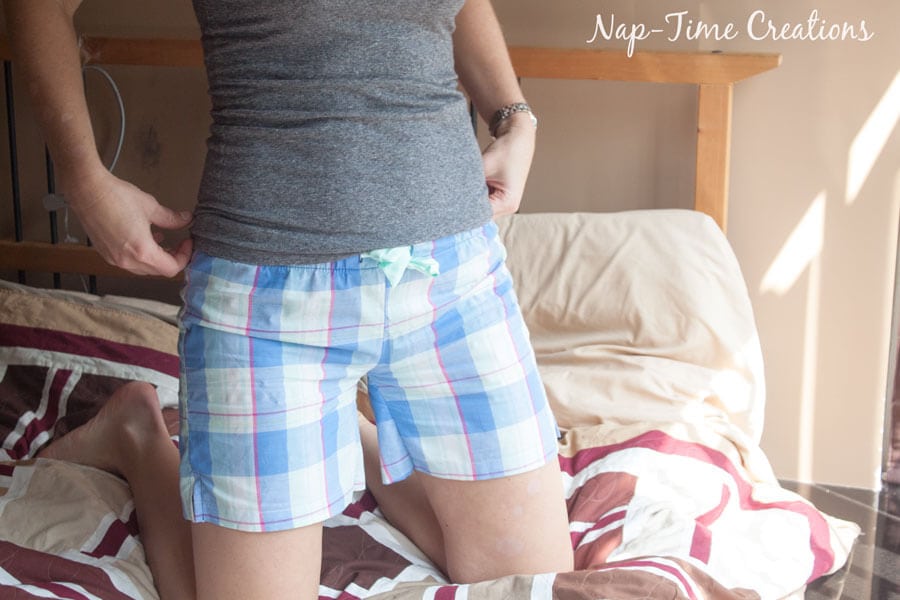 Want to make you own cute PJ shorts? Click through here to get the pattern and full photo tutorial. As always, let me know if you have any questions! I'm here to help.