I'm so excited to share a giveaway with you all today! Its a cookbook one too; Healthy Pregnancy Super Foods! From:
Don't let the name fool you, its a great book for anyone looking to eat healthy!
I've had the privilege of  reading through it over the last few weeks, wow, there are a lot of GREAT recipes! I get to share one with you today.
I made the Pumpkin Bread from the book and it was SO good. You can make it to!
Ingredients:
2 c. sprouted flour ( I just used whole wheat flour)
½ tsp. sea salt
¾ tsp. baking soda
1 tsp. cinnamon
½ tsp. cardamom
½ tsp. nutmeg
¼ c. butter
½ c. maple syrup
2 tbsp. raw honey
1 egg
1 c. pumpkin puree
Preheat oven to 350
Whisk the dry ingredients together in one bowl, set aside.
Mix the butter and sweeteners (honey and syrup) together until creamy. Add the egg and pumpkin, mix well. Add the dry mix to the pumpkin mix and stir. Pour into greased bread pan, bake for 40-50 min or until a toothpick comes out clean. 
The suggestions for serving were with butter or whipped cream, I tried both, YUM!
My three year old isn't into pumpkin, but the rest of us really enjoyed this bread! Its didn't last long. 
Here are a few of the other recipes you will find in the book:
·

        
Chicken Marsala
·

        
Beef and Liver Stew
·

        
Broccoli-Cheese Potatoes
·

        
Chocolate-Coconut-Nut Candy
There is also a ton of helpful information about super food, pregnancy, and healthy eating in general. GREAT BOOK!
I will be giving away one e-book! The winner will be announced next Tuesday (Nov. 8th). 
To enter: (one entry for each item, up to 4 entries each!)
1. leave a comment on this blog that you are a new follower or a current one
2. go to
MAM
, check out the table of contents for this book and comment which recipe you would like     to try.
3. Subscribe to MAM
4. Share this giveaway on your blog, or e-mail your friends about it.
Now onto the features from last weeks party…
remember the features from each week are pinned here!
On another note… I'm gearing up for my 2nd annual Delightful December, where I share all kinds of Christmas goodness! This year I'm looking for guest posts on Christmas cooking, crafts or a pinterest board…Interested in being a guest? It can be a post from last year or a new one too! E-mail me at thompsone@ics.edu.hk to get a date!
LInked to:Meatless Mondays-My Sweet & Savory
Tempt My Tummy Tuesday (Food Only) @ Blessed With Grace
Delectable Tuesday (Food Only) @ Home Sweet Farm
Totally Tasty Tuesday @ Mandy's Recipe Box
Now onto this weeks party!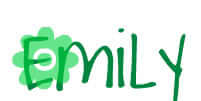 Looking forward to seeing you around the blog…. don't be a stranger!