My boys have been really into playing with maps. We don't really have one they can play with though, so they have been using other random papers they have found. I decided to make them a map they could actually play with and with lots of fun destinations, too.
I started by cutting two pieces of muslin fabric and putting them into a cup of hot black tea.
The tea didn't really seem to do anything, so I then got out a lighter and burned the edges and even some spots on the middle. (I did this over the sink and used a wet rag to put out the fire)
I then got out my sharpie makers and went to town. I started with a stick man and ended with an X, along the path there are lots of fun things to pretend and play.
 Now… study the map and take off on the next big adventure.
 Where to next???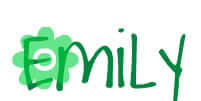 Shared here:
Once Upon a Weekend-Family Ever After
Strut Your Stuff Saturday-Six Sisters Stuff  
Looking forward to seeing you around the blog…. don't be a stranger!