I was looking to use up a bit of pumpkin… and came up with this. Its REALLY easy and was just as tasty!
First, I made up a box of fat free-sugar free cheesecake flavored JELL-O and put it in a graham cracker crust to thicken. 
Next… I made up a pumpkin mixture…
1/2 can pumpkin
1/4 cup sugar
2 eggs
cinnamon and nutmeg to season…
Mix this all together and spread on the bottom of a greased metal pie pan. Mine was about1/2 inch thick. I then baked this in the oven at around 375 (my oven in in Celsius.. so I'm estimating for you) I think it was around 30 min to get firm… test with a toothpick.
Let it cool in the pan, then carefully lift out and place on top of the pudding in the crust. I refrigerated it another few hours before slicing and serving with cool whip! YUM! The  layers were really pretty too, sorry my pictures are not great.. it was late at night…
Other pumpkin recipes I love: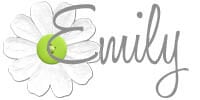 Enter your email address:
Looking forward to seeing you around the blog…. don't be a stranger!