For Part One (learning how to paper piece) go
HERE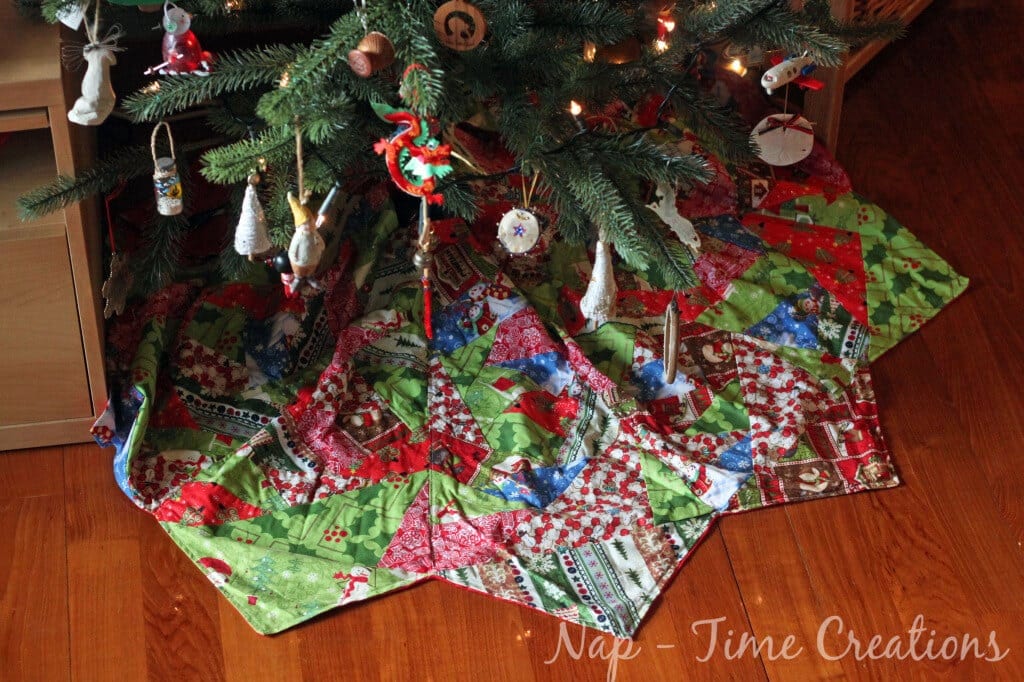 This Christmas Tree Skirt Sewing Pattern will begin where we left off last time.
You should have 12 sections that all look similar to the picture below.
Lay them out in the order you are going to sew them together. Pin and sew each piece.
I did two sections of six pieces…
Like this… The sewed the two large pieces together.
I laid it out to check to make sure it was the way I wanted…
Now for the backing. Lay out the color you will use. I had to piece two pieces of red together to make it wide enough.
With right sides together, lay the top on the backing.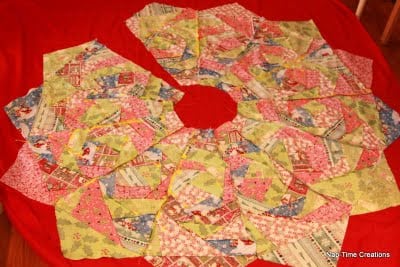 Next, Trim around so the backing is the same size. I was a little generous when I trimmed
.
Make two strips for the ties (to keep the skirt around the tree) Here's one of mine.
Tuck the ties inside the skirt before you sew it together. They will then be on the outside when its turned.
Sew the front and back together, leaving a hole to turn. It needs to be large as there is a lot of material to pass through.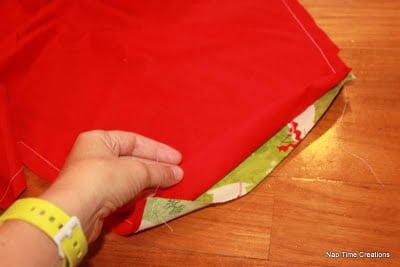 Clip the points, corners and the curve around the center before you turn.
Close the opening.
I decided to top stitch around the whole thing, and down the lines where each of the twelve sections are connected.
I like the way it keeps it all together.
and… You're FINISHED!!!  I would love to see any pictures you take using this pattern! (I may have to start a flickr group!) Please let me know if you have any comments or suggestions after trying this tutorial. Thanks!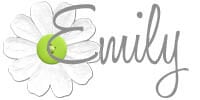 Enter your email address:
Looking forward to seeing you around the blog…. don't be a stranger!