Happy Friday everyone! I've got a free pattern Friday share today! I've designed a new bag pattern and I'm in love with this convertible purse / backpack free sewing pattern. I love that I can wear in on my shoulder OR as a backpack. I've had it done for a few weeks and have used it SO much already… both ways! Just use the clips to change from backpack straps to shoulder straps… easy! You can find loads of photos on the first page and the photo tutorial on the second page. Head over to Craftsy to download the free pdf pattern.

As I've mentioned with my other bag pattern, I LOVE a bag with good pockets! And this one has them! Three magnet pockets on the outside, and two pockets inside as well.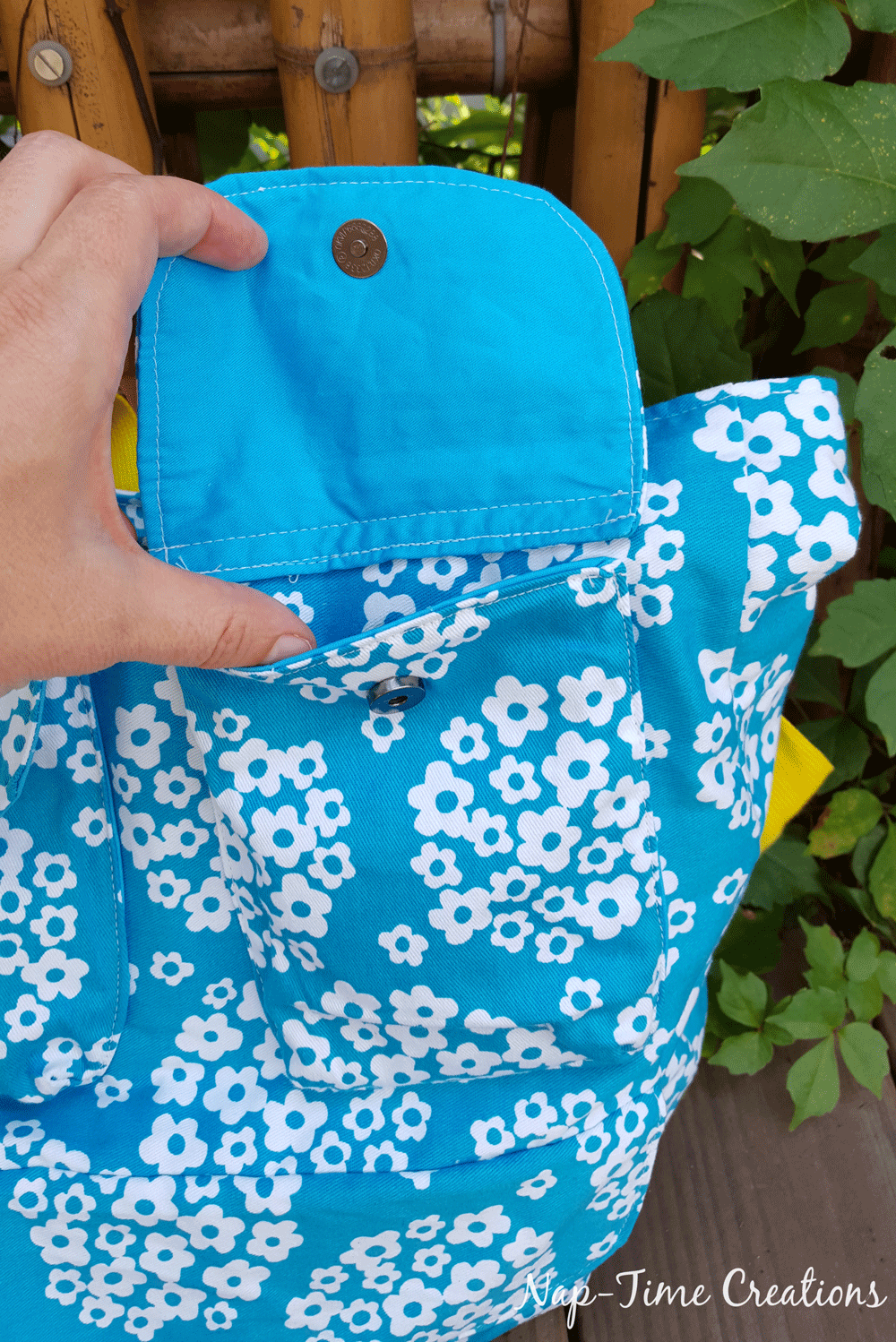 Here is the bag with the straps configured for a Backpack on the left and the over the shoulder on the right. Using the bag clips I added to the end of the straps, it takes about 5 seconds to switch between the styles.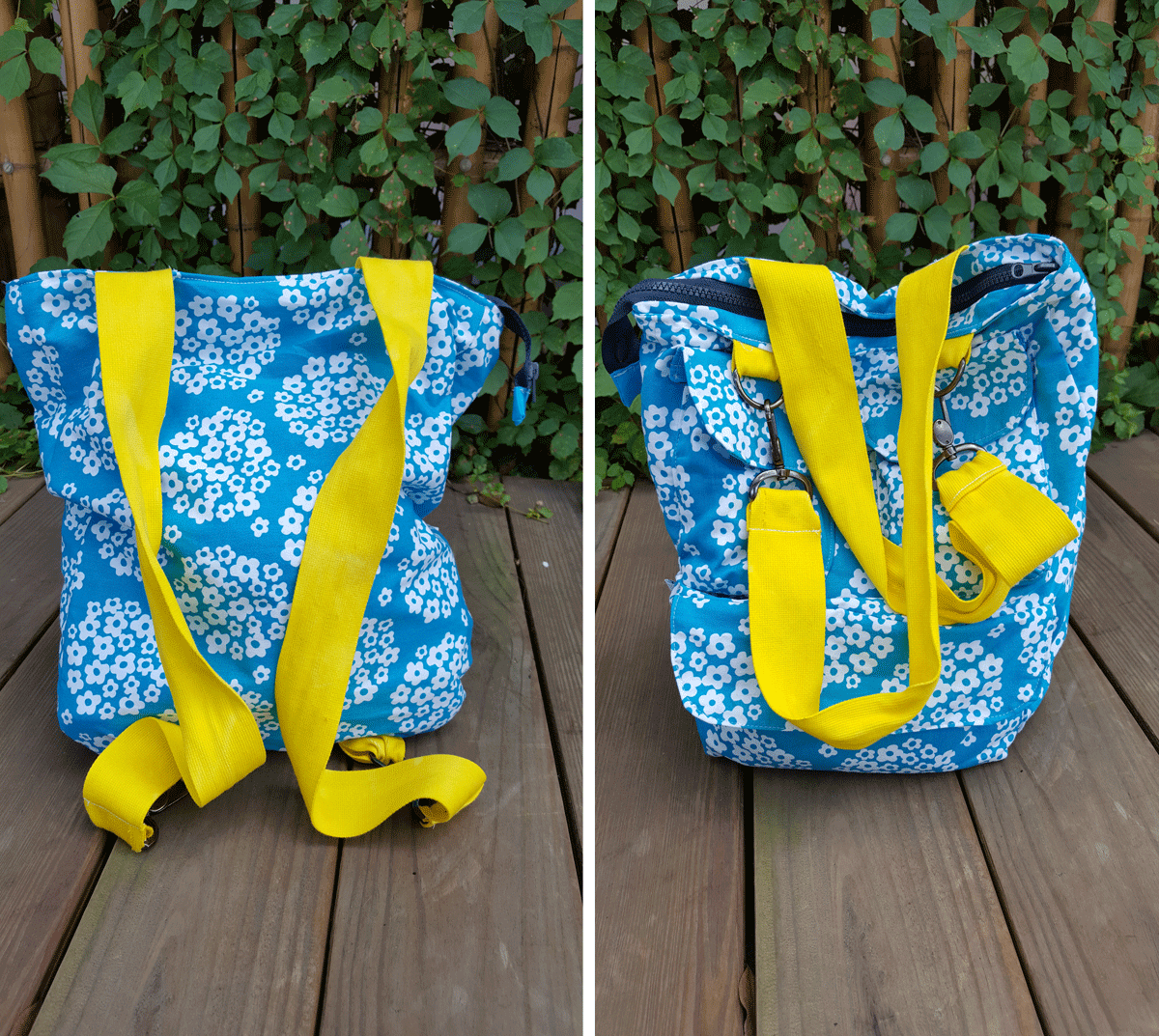 My top zipper is a two way zip, so I can open either direction, it's been handy! You can also see the two insde pockets. A zipper one on the left and an open one on the right.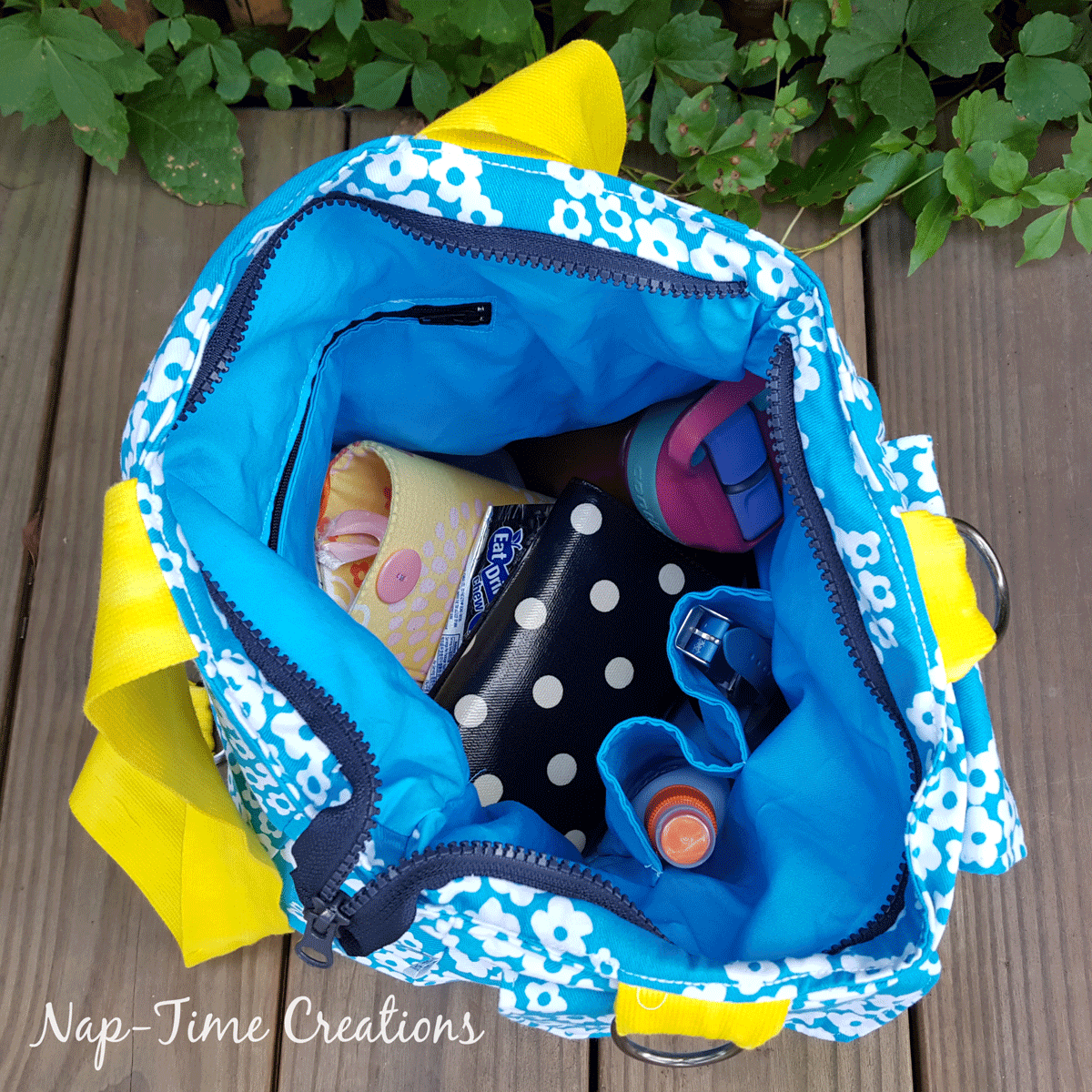 Here's how I'm clipping the strap to the D ring for over the shoulder straps. I cross the straps for this back position to allow the back to hang on my shoulder.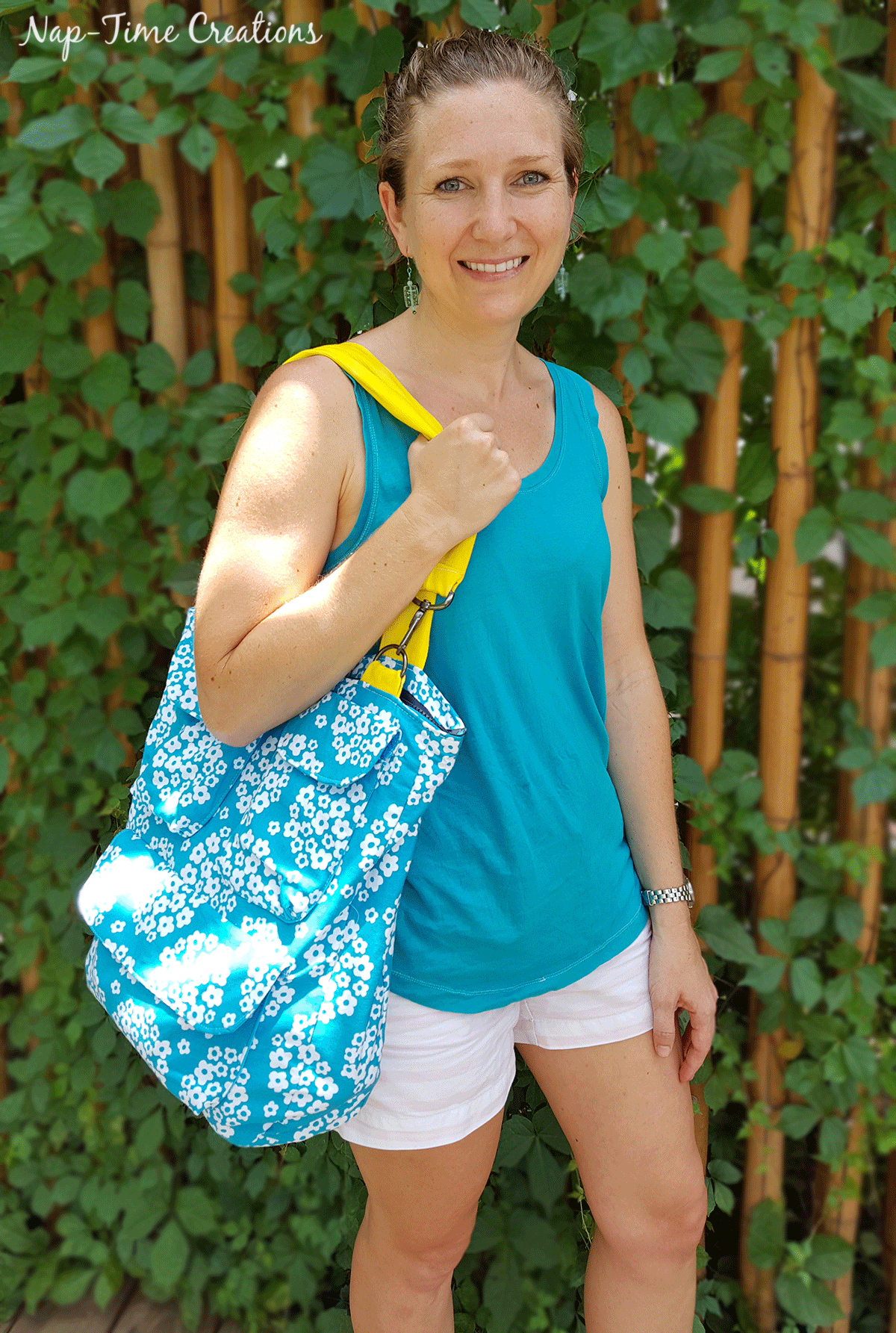 Then just un-clip and re-clip to the bottom straps and you can wear it on your back!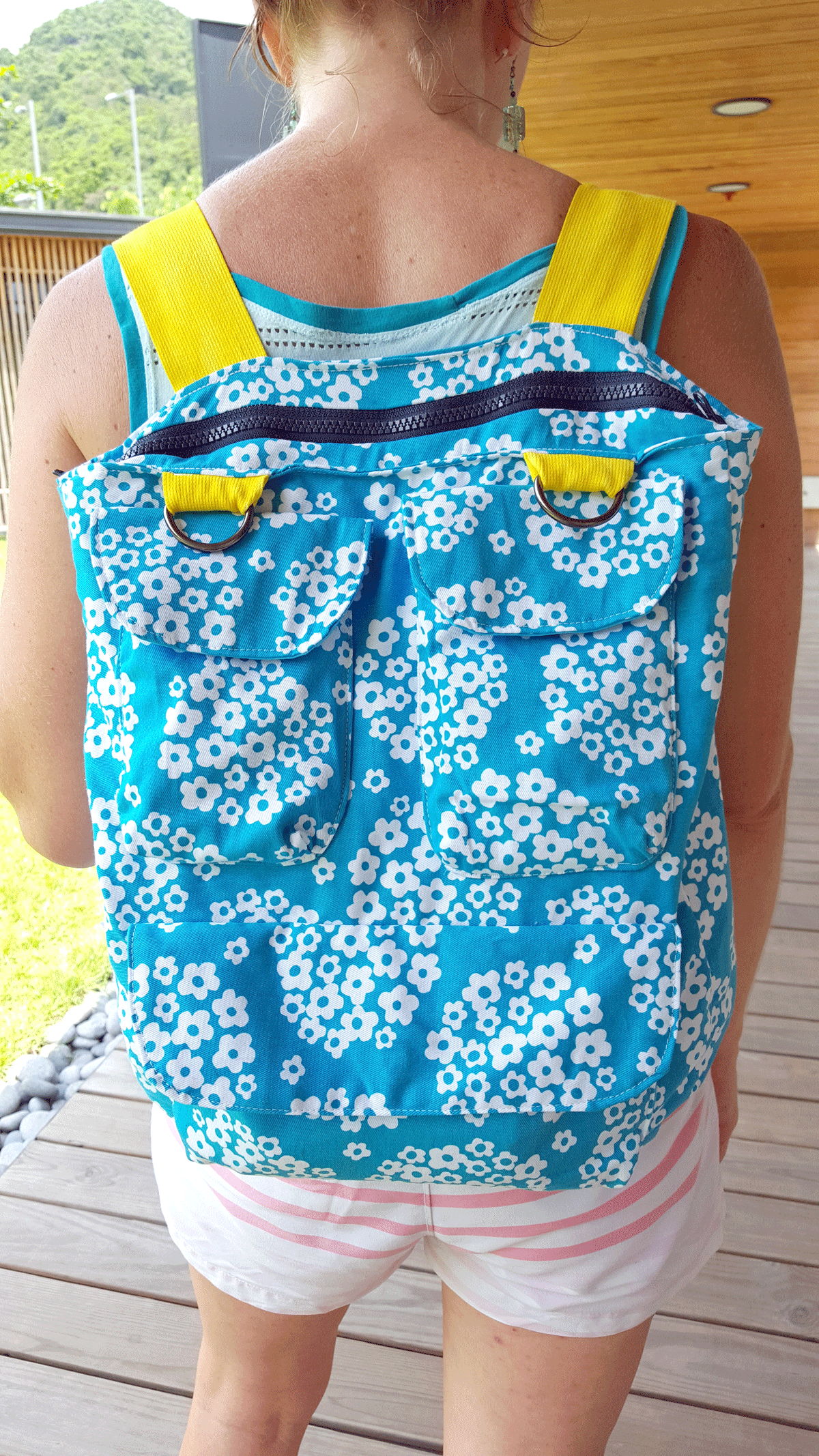 SO excited to share this with you this weekend! I hope you will enjoy making it as much as I did! Join my Facebook pattern group to show of your finished photos, or ask questions along the way.
You can click though to the full tutorial: