Introducing the Easy Breezy Summer Tee!
Tested and tried by women of all shapes, sizes and ages, this shirt will soon become one of your favorites! You can find more details and descriptions over in my SHOP or CRAFTSY whichever you prefer. The fun feature of this shirt is that it works with lightweight KNITS AND WOVENS!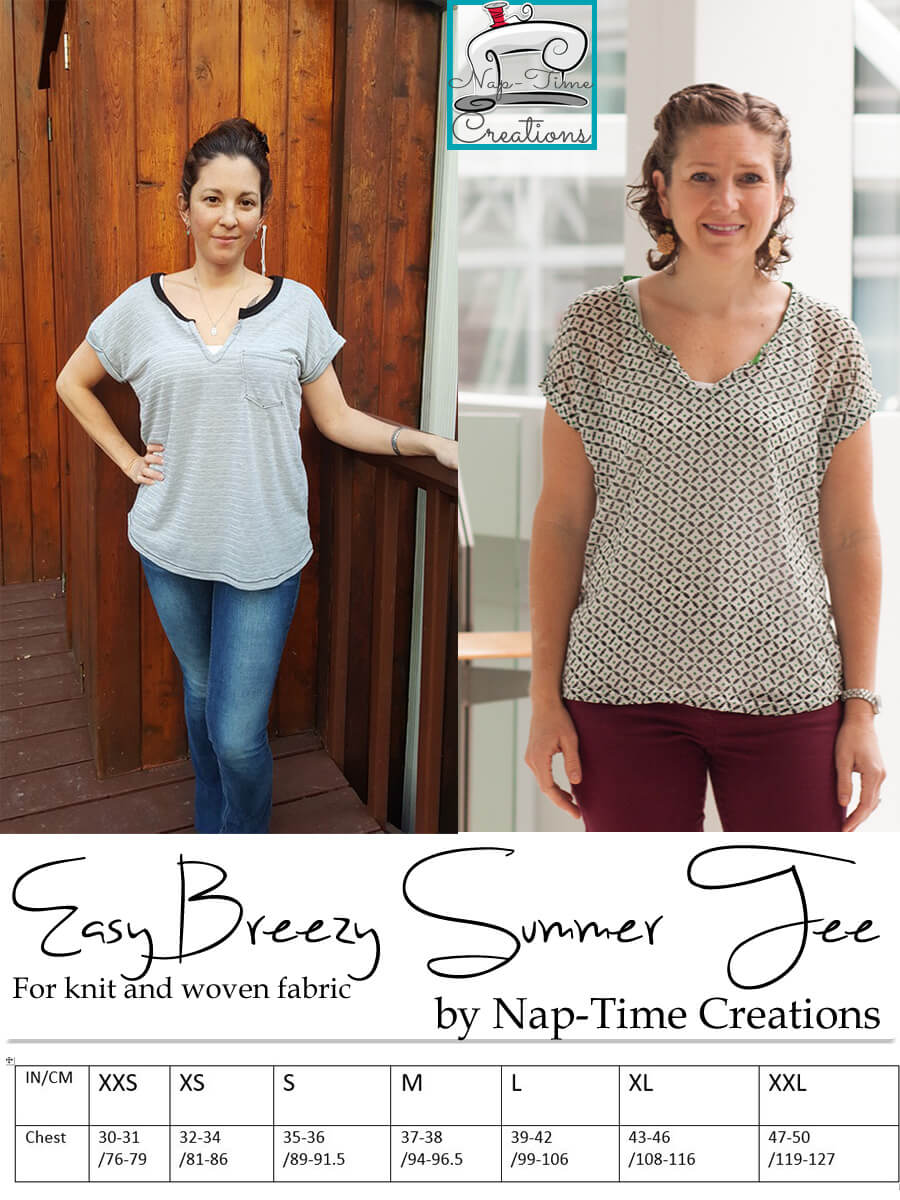 Join the Nap-Time Creations Facebook group for pattern news, freebies and answers to pattern questions!
Before you head over to the shop, check out all these amazing tester photos. I think we are all ready for summer and to wear our Easy Breezy Summer Tee all.the.time!