I just can't stop with the free sewing patterns – adding this free dress pattern to the mix.. Introducing the Sweet Rose Dress for girls in size 2-10Y. I love this gorgeous little dress and in flannel it's just divine! I keep making patterns because I keep getting ideas for clothes, then after I make a pattern for Rose, I just make more sizes to share… SO.. enjoy this free dress pattern… Share your finished photos and questions along the way in our FB group HERE.
Free Dress Pattern – The Sweet Rose Dress
You can make this dress in any woven fabric – but I just LOVE it in this flannel… adorable and SO cozy. Rose is pretty happy with the outcome as well.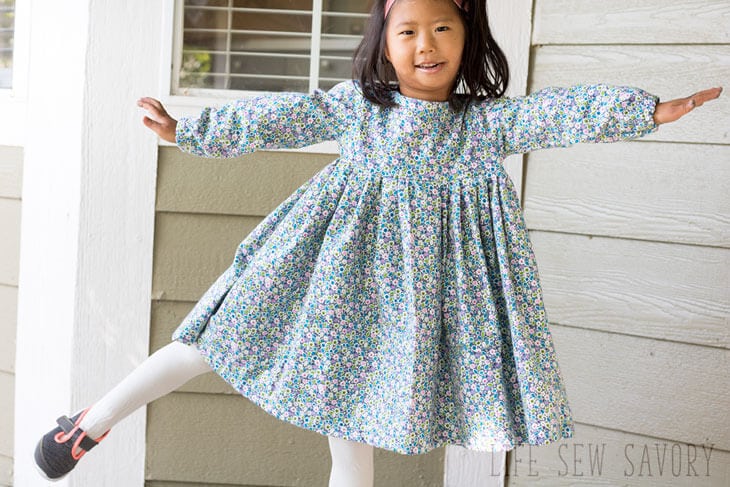 With gathered wrists and a gathered full skirt, this sweet little dress is just perfect for fall/winter. The smallest size takes 1 yard and the largest 2… everything else between.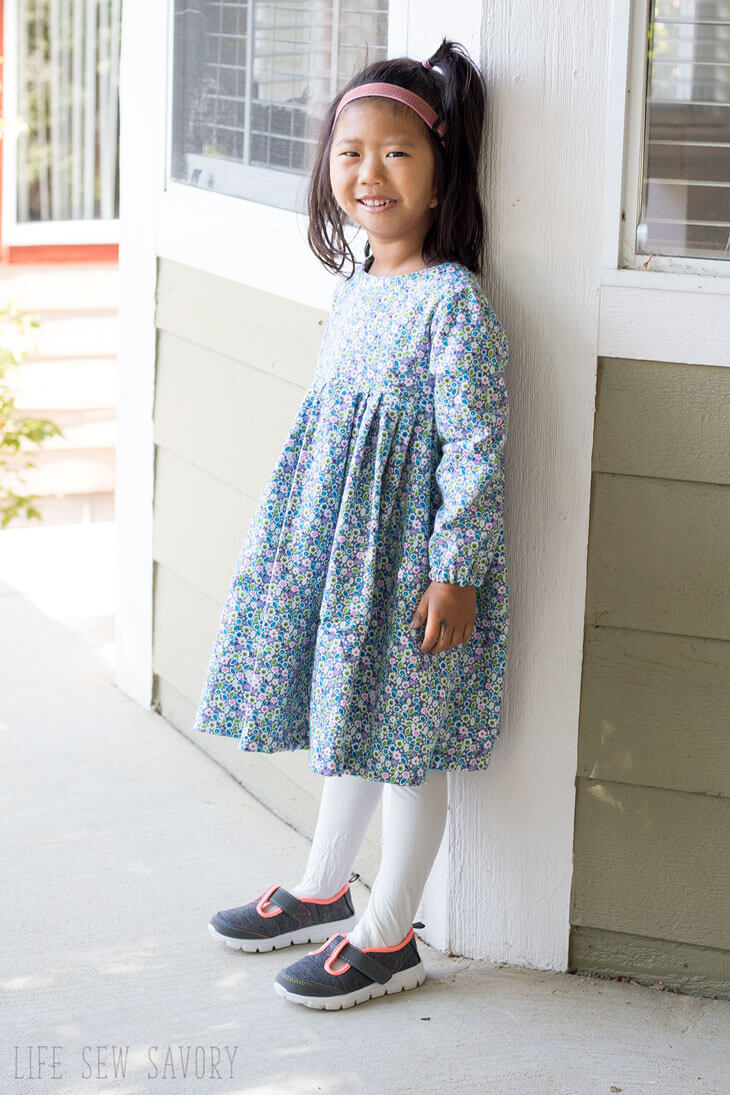 An back opening allows for the dress to be put on and it closes with three snaps of buttons. I love how easy KAM snaps are, hard to ever take the time for buttons anymore.. although my new machine makes dreamy buttonholes.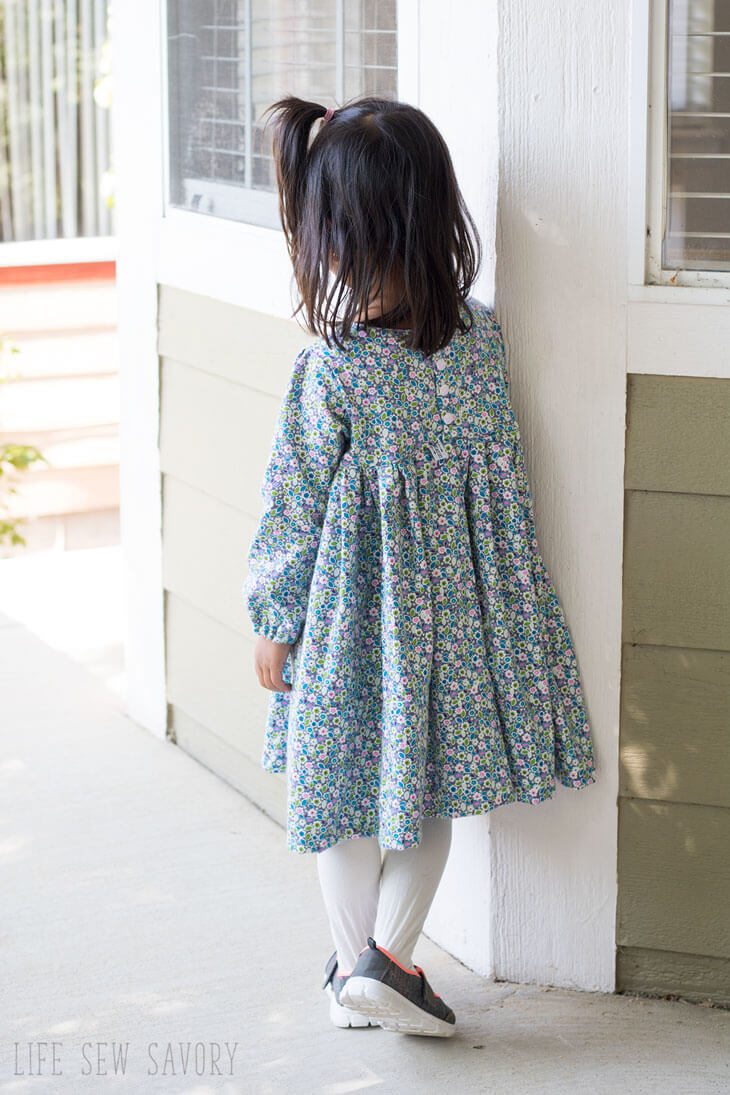 I made this skirt very full. And the directions are for the same. The width of the fabric twice.. for a front and back of the skirt, gathered to fit. On the larger sizes you will have to gather it less, but on the smaller sizes it makes a full skirt. You can adjust if needed.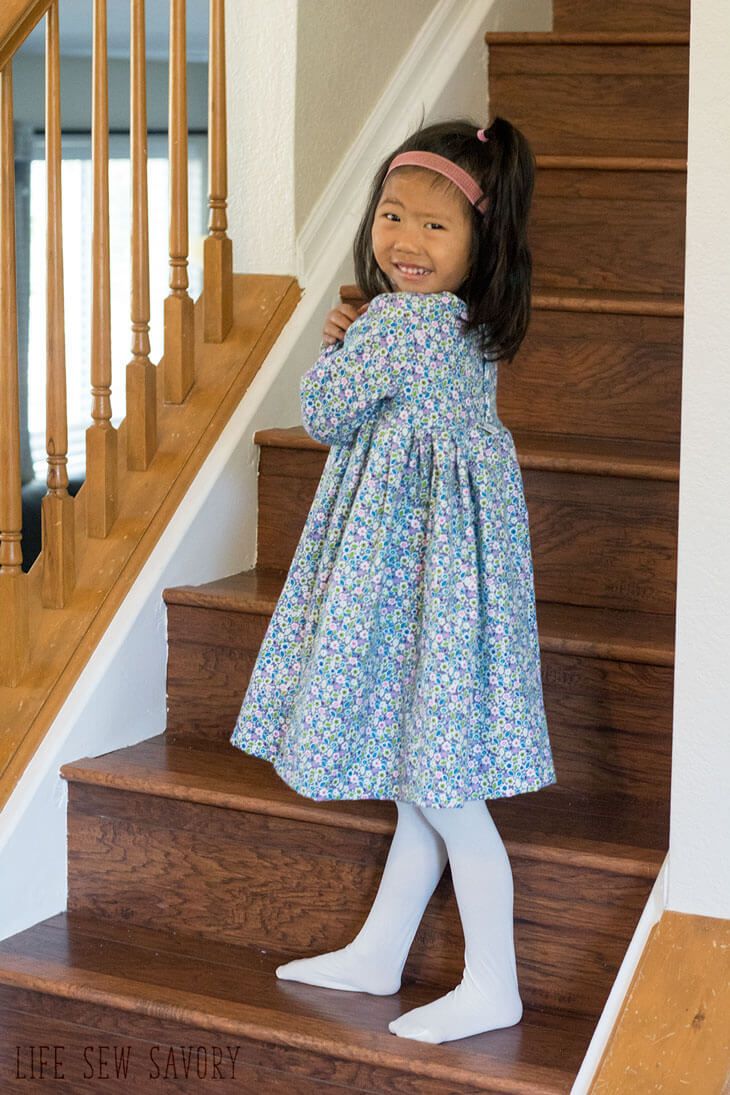 OK.. want to make one? You can click through on the image below to head over to the second page with the download link AND full photo tutorial for sewing… ENJOY! Don't forget to check out the page with all my free sewing patterns.