Well, not sure whether potty training will work, but we are giving it a go! I had bought some new underwear for Jack, but no training pants. I knew I didn't want to use pull ups, but wasn't sure what other route to go…. So, I decided to take some old prefold diapers that I had been using as burp rags and create my own cloth/washable pants. They won't stop any leaks, but hopefully will absorb enough so that any public accidents won't be as noticeable…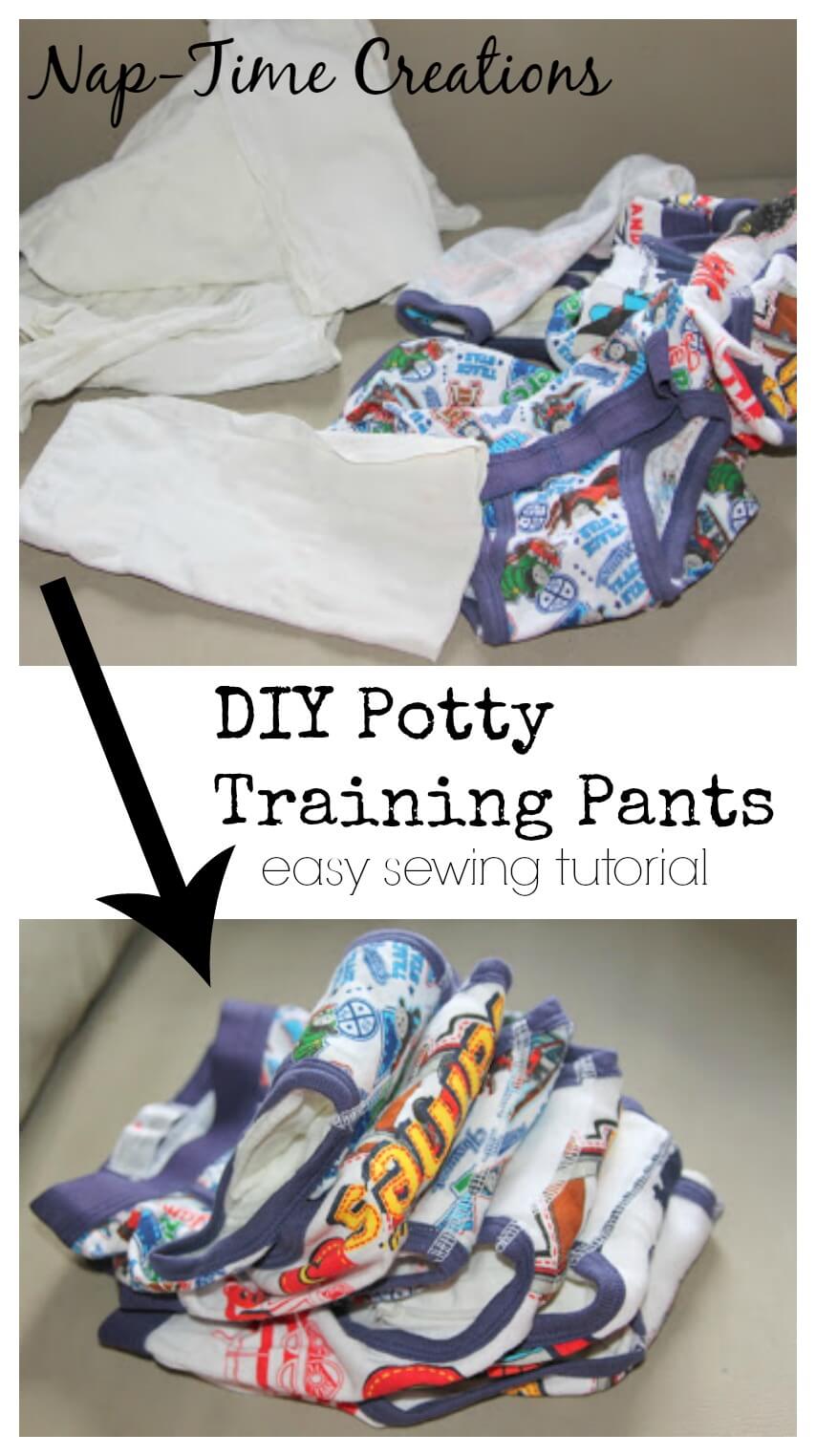 You will need toddler undies and basic
tri-fold diapers
.. you can buy them most stores.. or on Amazon
I started with new underwear and old diapers, then I cut the diapers in half, and folded into threes.
I pinned the diaper inside
Sewed them in using large stitches so I can take it out when this time is over (hopefully soon…)
My finished product! Underwear with a little soaker power!
Looking forward to seeing you around the blog…. don't be a stranger!