It's Friday AND the final summer fun post in my series! School starts for us in about 10 days… so I'll be busy getting the boys ready for school our summer fun is winding down! Be sure to check out these super fun fun posts in the series today! I'm sharing a video tutorial for an easy mesh shorts free pattern. I've previously shared a photo tutorial for this mesh shorts free pattern, but today I've got a video tutorial for you as well.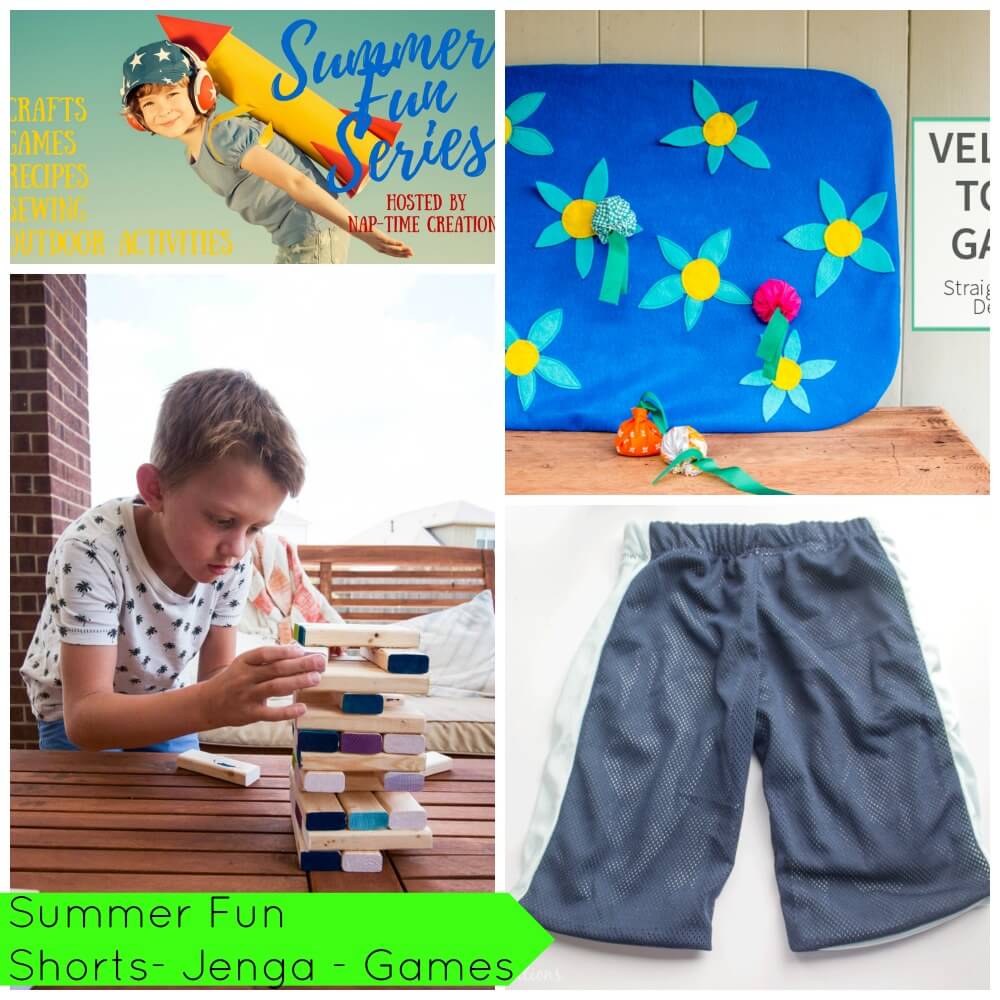 Velcro Toss Game – Straight Stitch Designs
DIY Jenga Game – One Little Minute
Mesh Shorts free Pattern – Nap-Time Creations
So a few years ago I shared a mesh shorts free pattern in THIS POST… and they looked like this… and my boys were much smaller..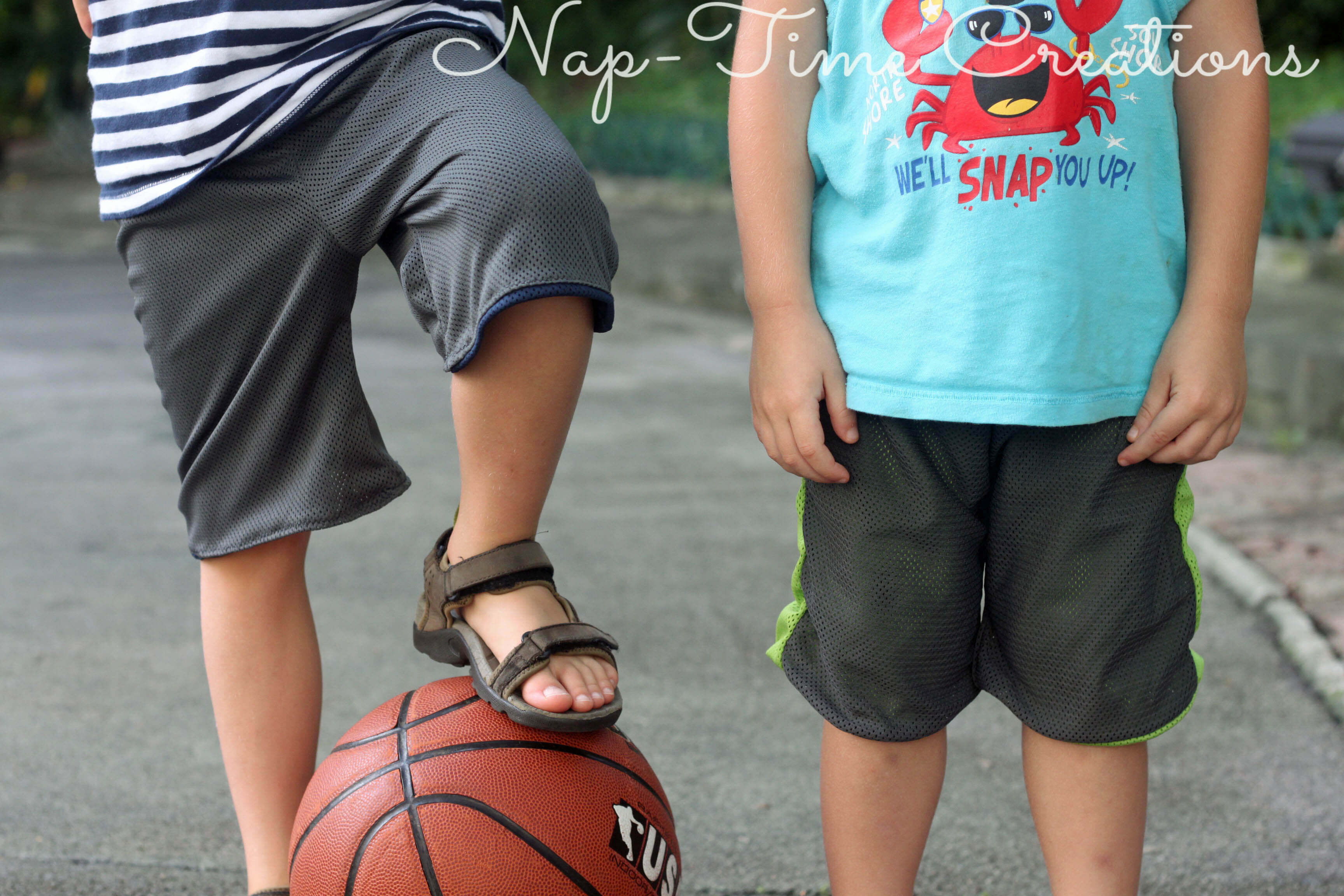 And this summer I sewed up this pair! The first time I made these I used two layers of mesh. For this blue pair I used a blue athletic lining and then mesh on the outside. This pair is not reverisble like the first ones, but could be. Scroll to the bottom for the full video tutorial or find the photo tutorial and FREE PATTERN HERE. I made these for a friend, so I don't have modeled photos, but I LOVED the way they tured out.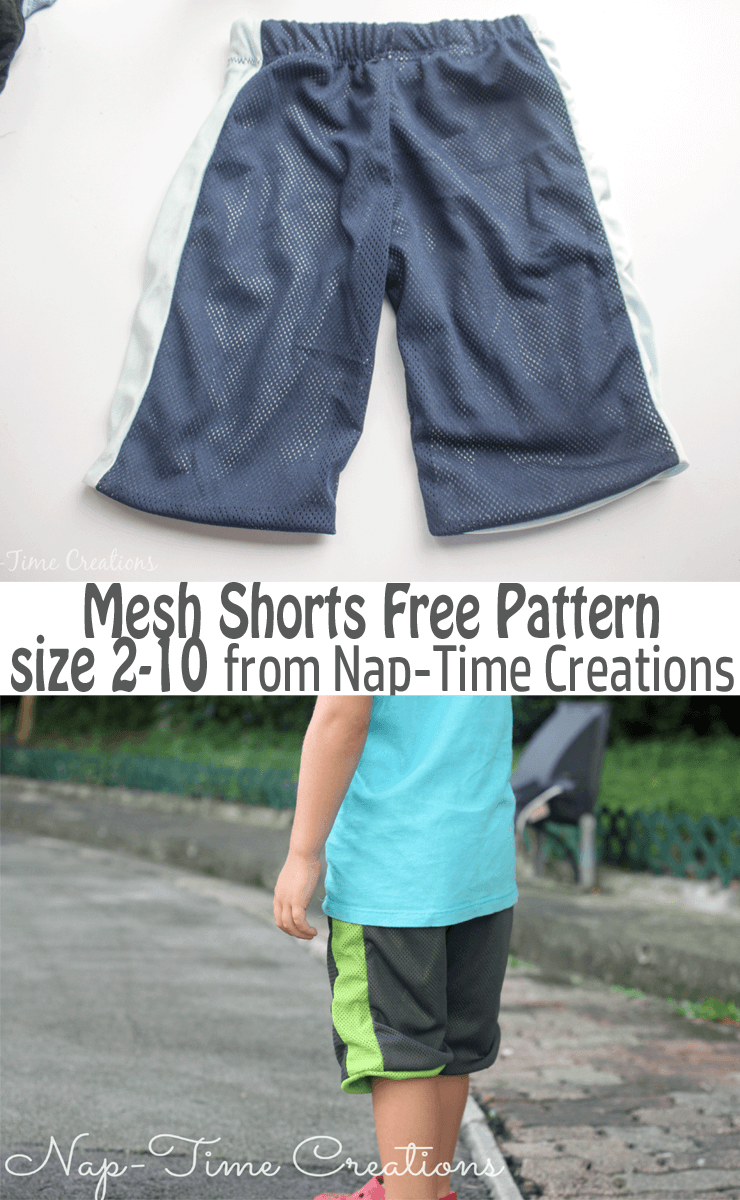 Here's a close up of the waistband.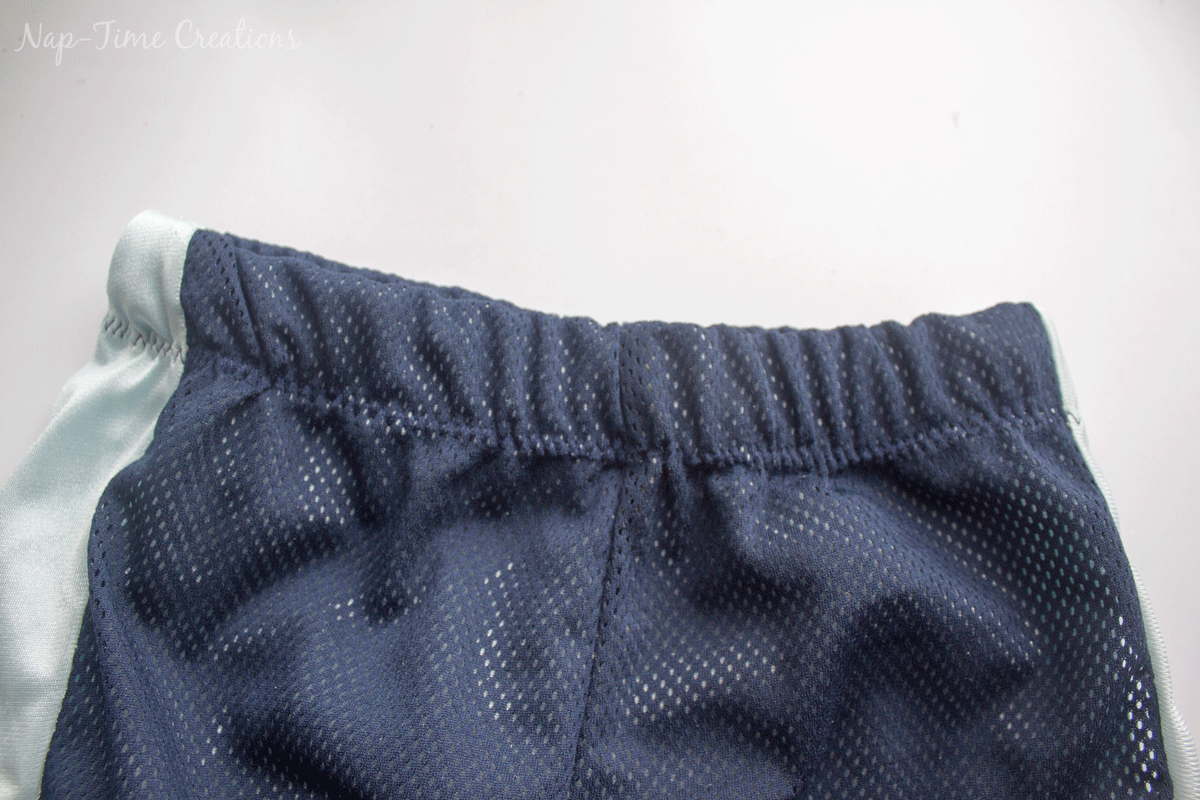 These shorts don't really have a hem, but the lining and outer are sewn together at the hem line. You can topstitch around if you want.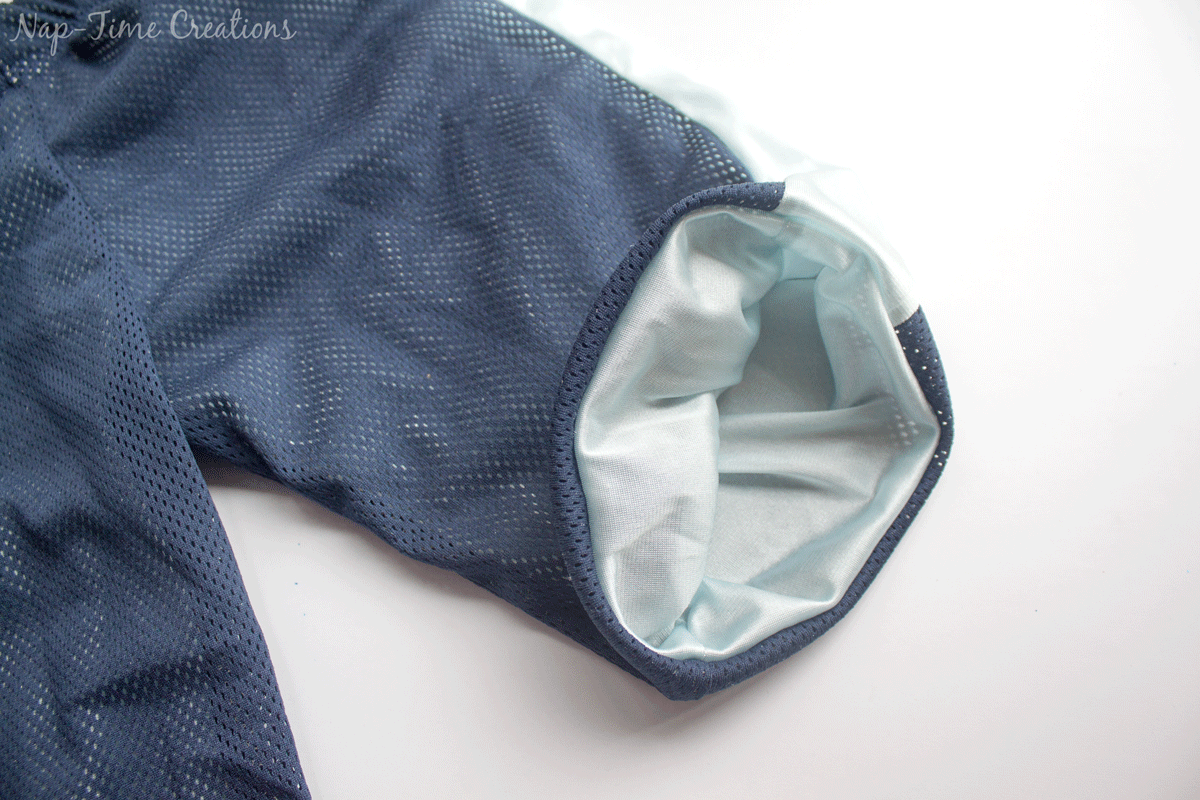 I added a strip with the lining fabric. You can also just make them solid mesh on the outer.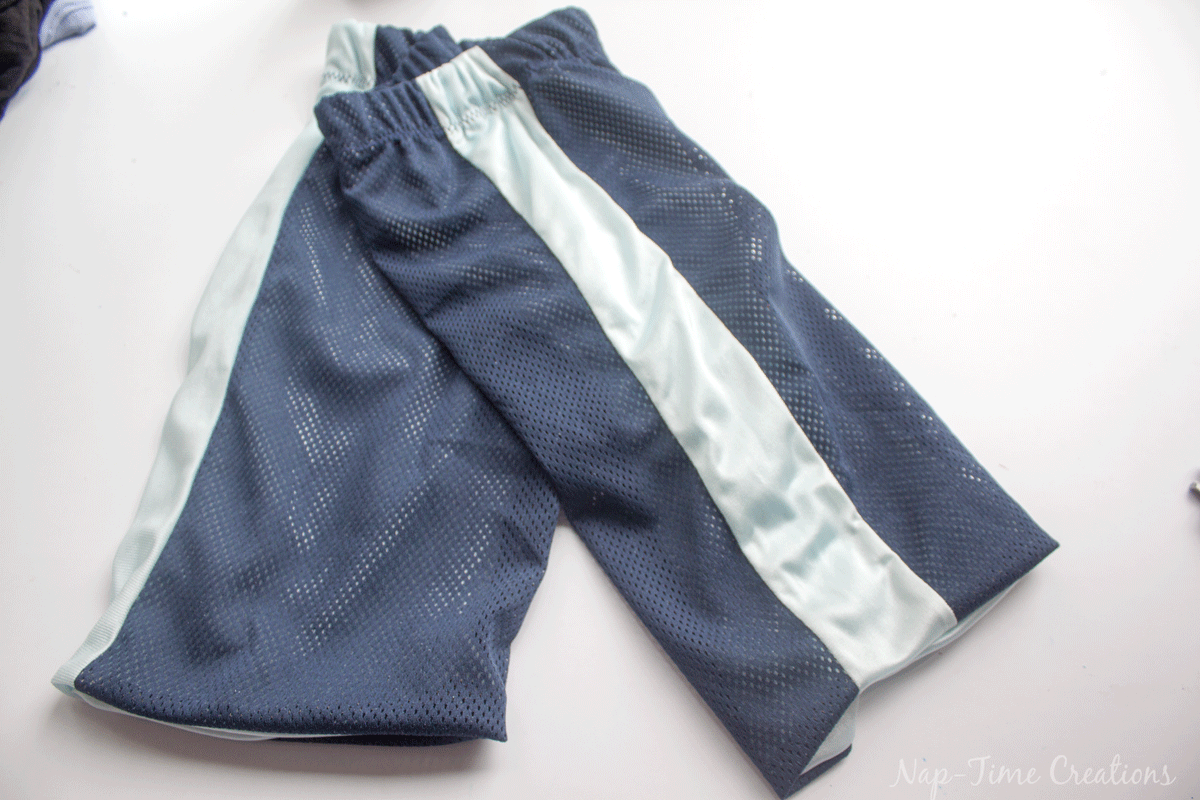 And here's the video.. please let me know if you have any questions… again here's the link to the photo tutorial and FREE PATTERN.