My last laptop fell apart – literally. It was being held together with duct tape at the end. So my Christmas present to myself was a new laptop, and it's a different size so I needed a new case. I made this fun quilted laptop case with a zipper for my last computer, but today's padded laptop sleeve sewing tutorial made a great sleeve for my new one.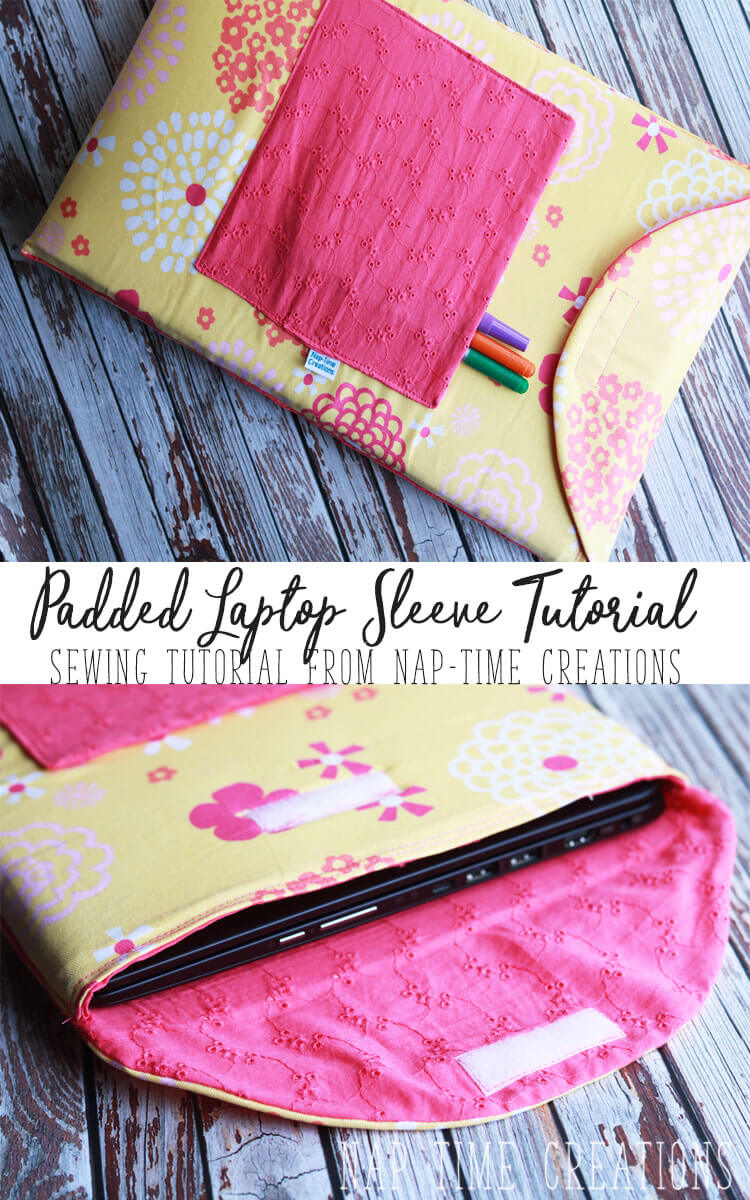 This padded laptop sleeve is made with iron on foam interfacing and two layers of fabric. It has just a simple velcro closure. I also added a simple pocket to the outside to hold my pens and post-its that I like to have handy when I'm working.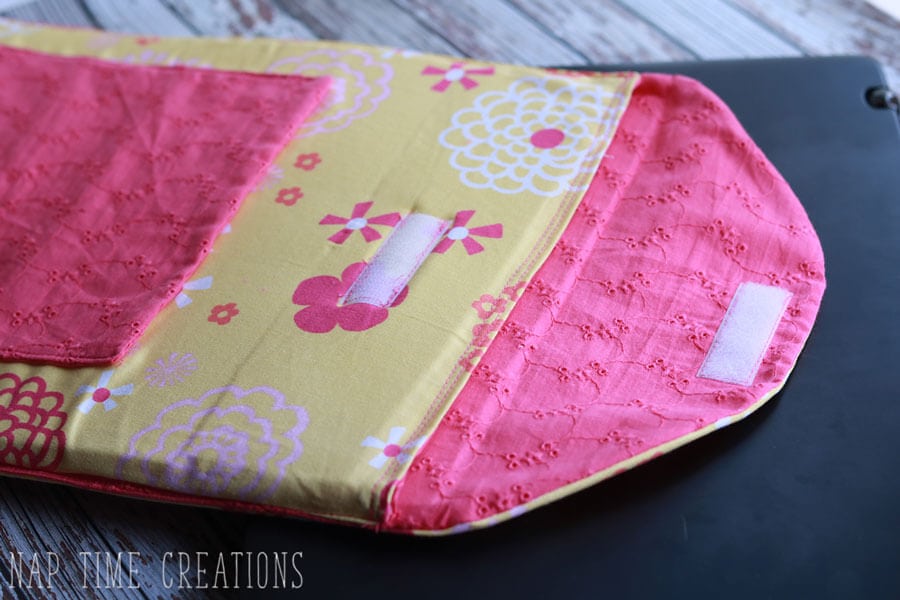 If you don't have the iron on foam, you could use quilt batting, but you would to sew it in. I find the iron in foam so easy and it ends up with a really nice smooth finished look.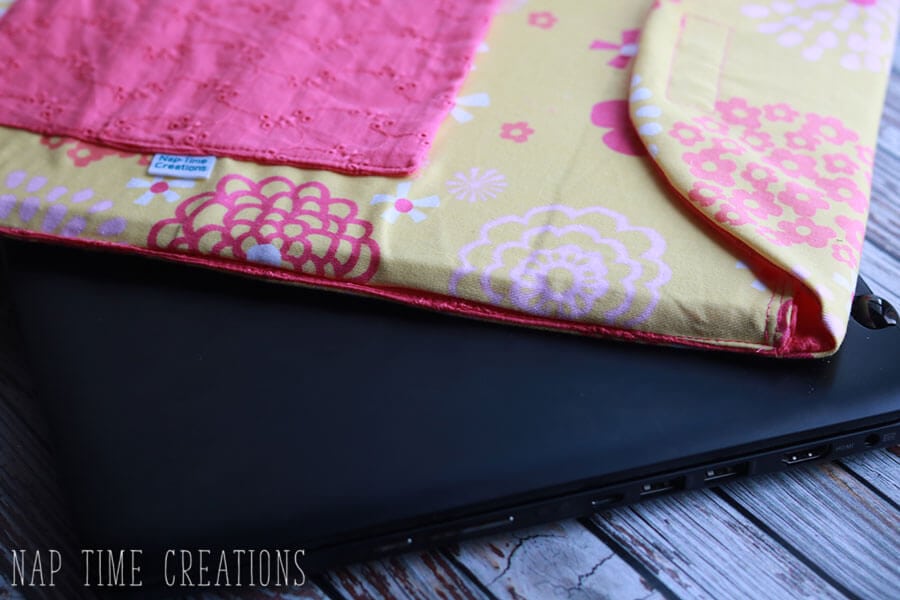 Want to make one? Click through for the full tutorial and all the details…