I know I promised the full tutorial on this earlier in the week, but I got a bit lazy and just wanted to enjoy my last few days in the US…. so here's a peak!
My first collared shirts!
I used
this
tutorial from Little Kids Grow… she's a new favorite of mine. I will post my full How-To next Wed… I promise!
 My husband thinks the buttons are too big, but I like them!
 I also have a not-so-fun story to tell of what happened when I washed theses shirts… yikes.. I'll save that for next week. I'm currently 38,000 ft in the air flying back to HK, so I hope this posts for you all. See you Tuesday for the features and party!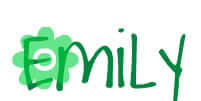 Follow along here:
Facebook
*
Pinterest
*
Subscribe in a reader
Looking forward to seeing you around the blog…. don't be a stranger!