I didn't take pictures as I went, but here's the general idea…
 More pictures and views.
 Velcro right onto your carrier. Now your little one can chew and suck to his/her hearts content and you can easily wash it off! This is especially helpful as my little guy like to puke!
 Yum!!!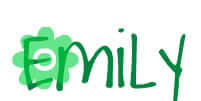 Looking forward to seeing you around the blog…. don't be a stranger!
Check out these other fun posts