Hi Everyone!! Welcome to the first summer fun post of 2016! Mark your calendar because I've got fun coming your way every Friday all summer long! Today we've got a fun Splatter Paint Shirts tutorial here, plus four other fun projects for you to check out.. Here they are.. be sure to click through to each to check them out!
Fruit Juice Jello Lego Snacks – Nap-Time Creations
Zipper Beach Bags – Sew What Alicia
Splatter Shirts – Andrea's Notebook on Nap-Time Creations
Cotton Candy Cookies – Sweet Jenny Belle Bakery
Tie-Dye Shirts – Craft Critique
Hi everyone! This is Andrea today! I'm happy to be here sharing one of my favorite kid projects for summer. No summer is complete without some custom shirts, right? We've been in kid activity mode lately. From boredom busters to DIY Wooden Car Mat Puzzles to Banana Boat S'mores and even some reading enrichment. It's summer and we've got kids on the mind and on the blog!
Fabric spray paints are a really fun way to get creative with t-shirts. Kids love using these little spray pumps to get creative with colors! We used some plain t-shirts we had sitting around and spent an hour enjoying each other's company while painting the shirts. I've been trying out different types of fabric painting and dyeing and this is one of my favorites to do with kids! These paints are perfect for t-shirts.
Gather Supplies:
Start Painting:
1. Put your cardboard between the layers of the shirt to prevent the paint from dripping through to the back. Let the kids experiment with the spray paints. The closer you hold them to the shirt the more concentrated the color will be.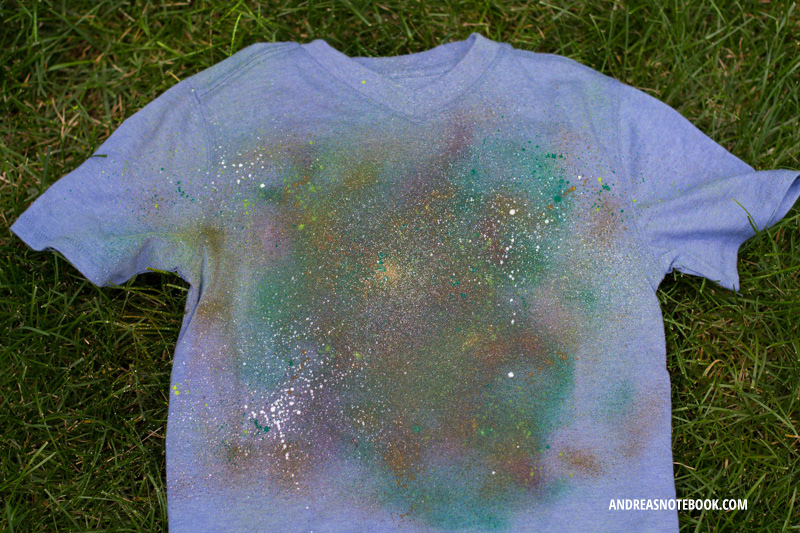 2. Cut out the "PLAY HARD" letters and put them on the shirt however you want. Then spray paint over the letters to create a resist.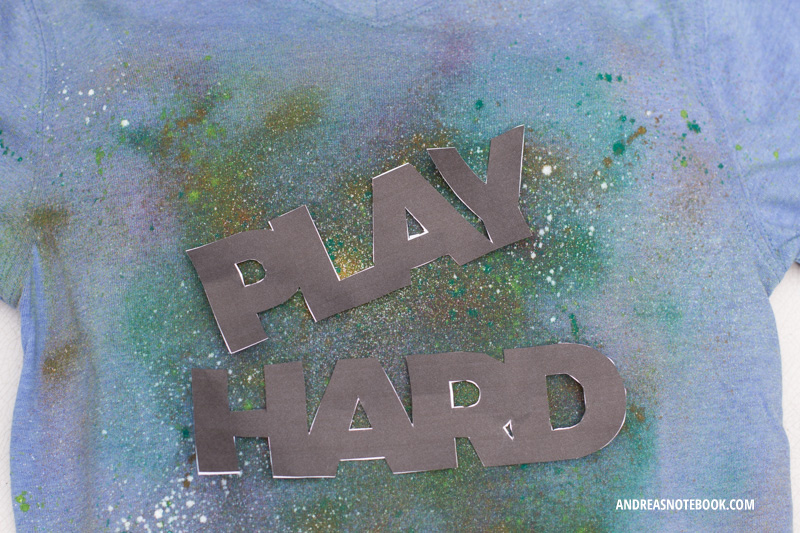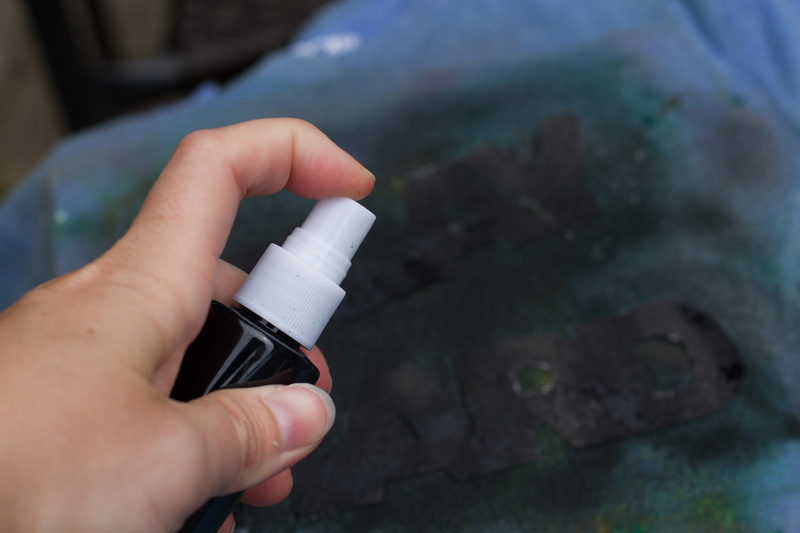 3. Remove the letters and admire your work!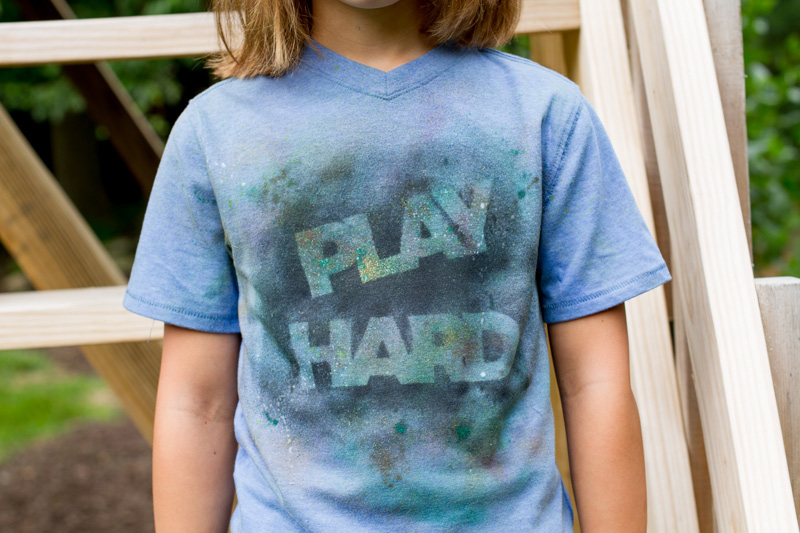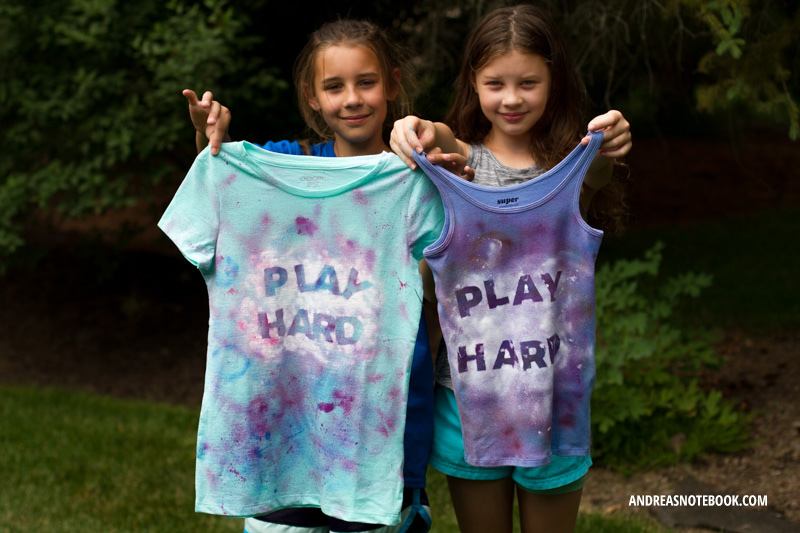 Everyone had a blast with this project. Perfect for boys and girls of all ages!
Thanks for having me here, Emily!