Have you started to think about Easter yet? I know St. Patricks day is tomorrow, but this year the two holidays are pretty close together…. so today I'm part of an Easter Inspirations series. Make sure to scroll all the way to the bottom to see all the other amazing Easter Projects. As for me, I'm combining my love of holiday decorations and sewing in this pretty simple project…Quilted Easter Decor….. It's a great way to use up scraps and if you can sew a straight line – or even not-so-straight, you can make this!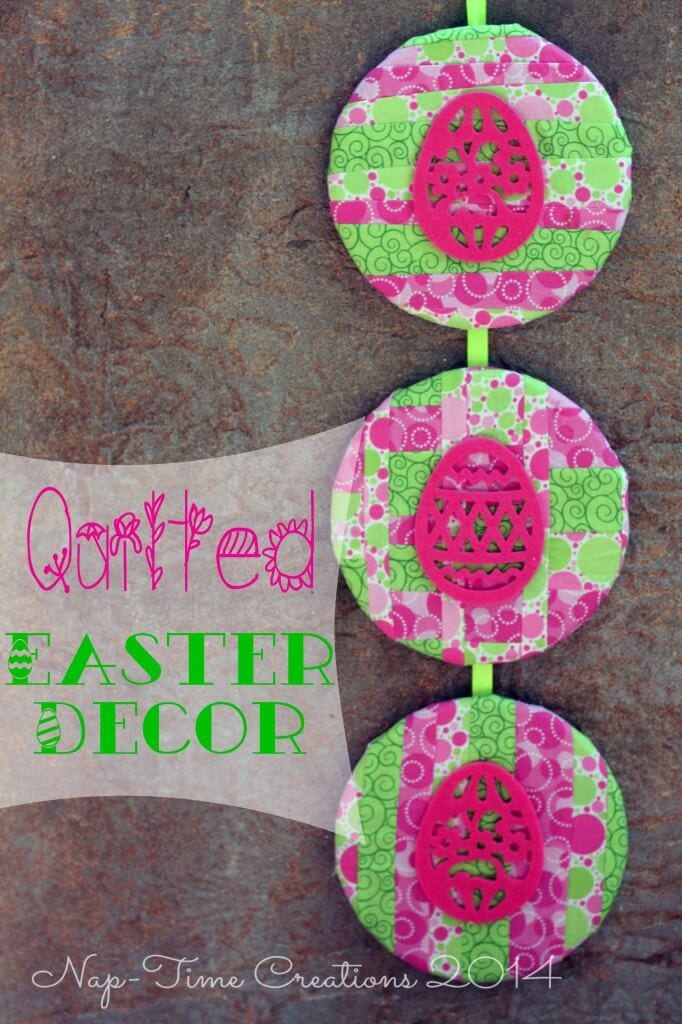 You will need 3 circle cork boards, fabric scraps and some felt Easter shapes. I found these Egg shapes at IKEA, but you could always just cut out some egg and chick shapes from felt.  I also found the corks at IKEA.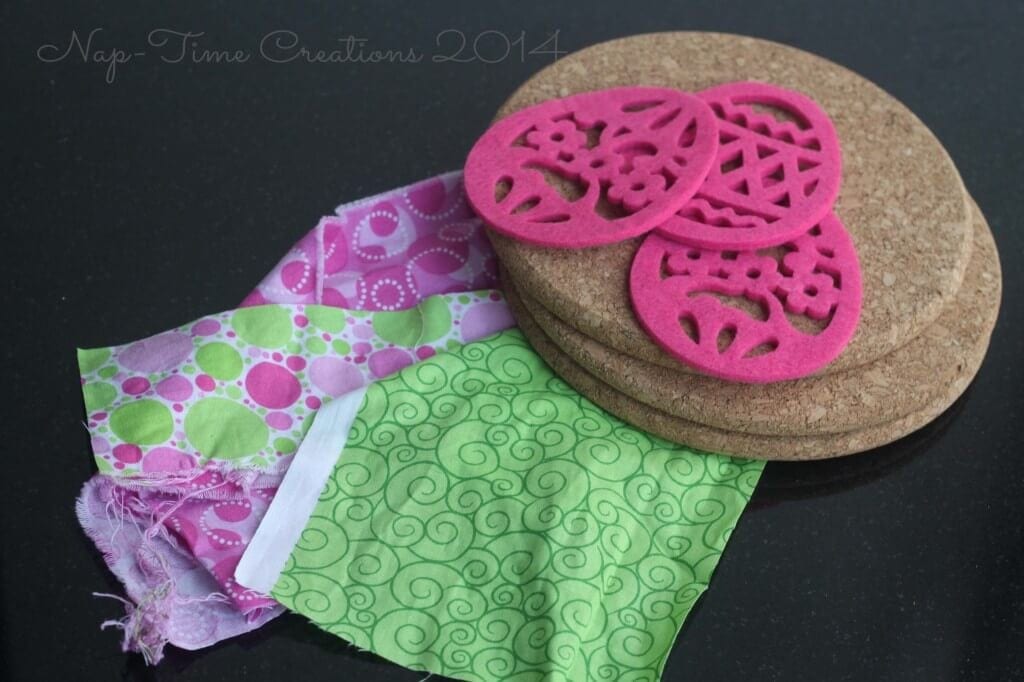 I created three different quilted patterns. I didn't measure when I cut… I just wanted the scrappy look. You will need to cut the fabric 1-3 inches wide and 2 inches longer than the cork circle.  You can make some all the same size, or really mix it up.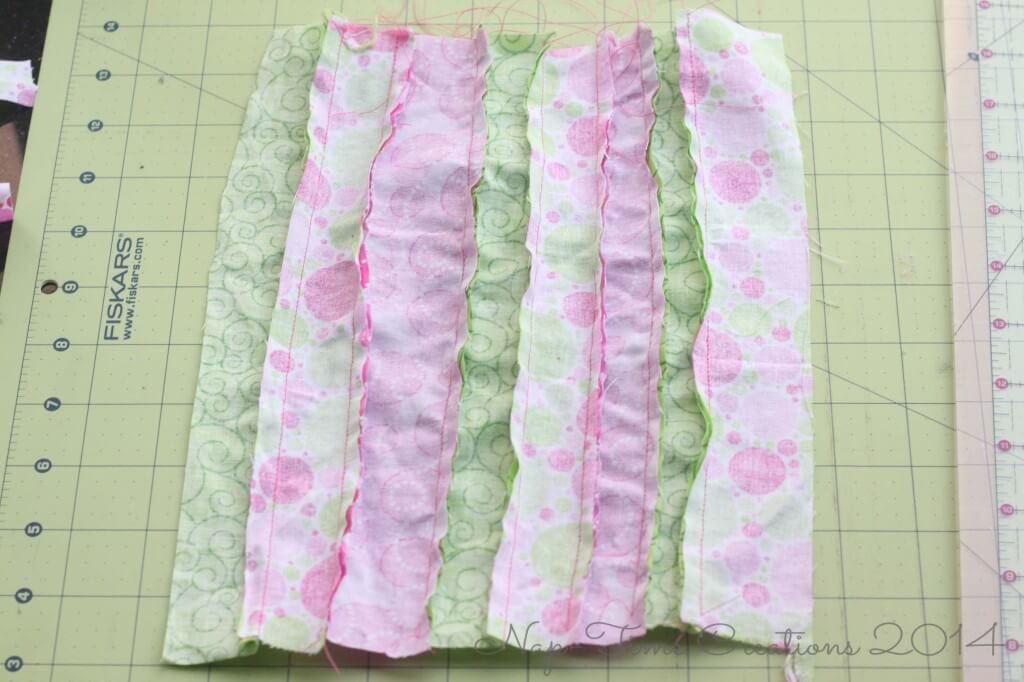 This one I sewed all the lines on an angle.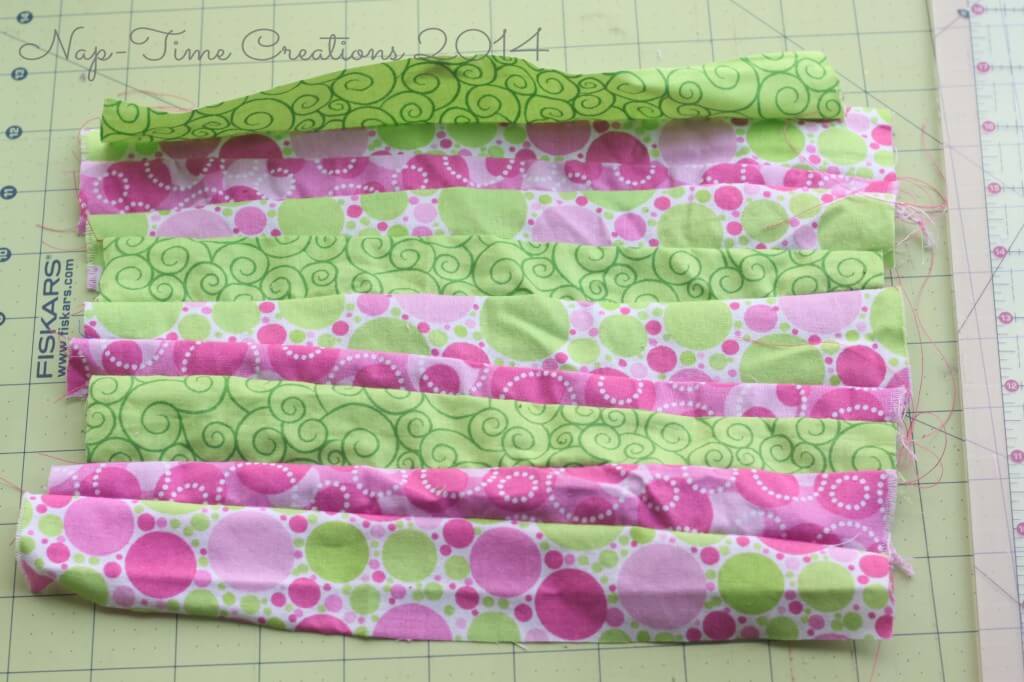 And this one I just went crazy and sewed small patches in a row, then joined them with a small strip of fabric.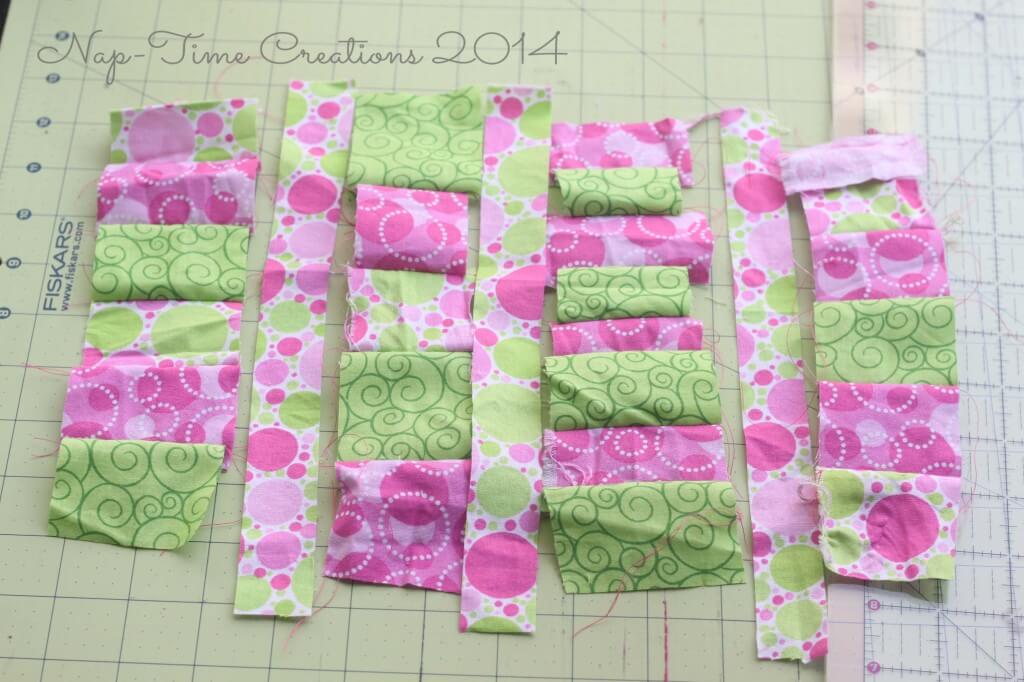 Measure to make sure you have a good size. You will need enough to stretch to the backside and staple.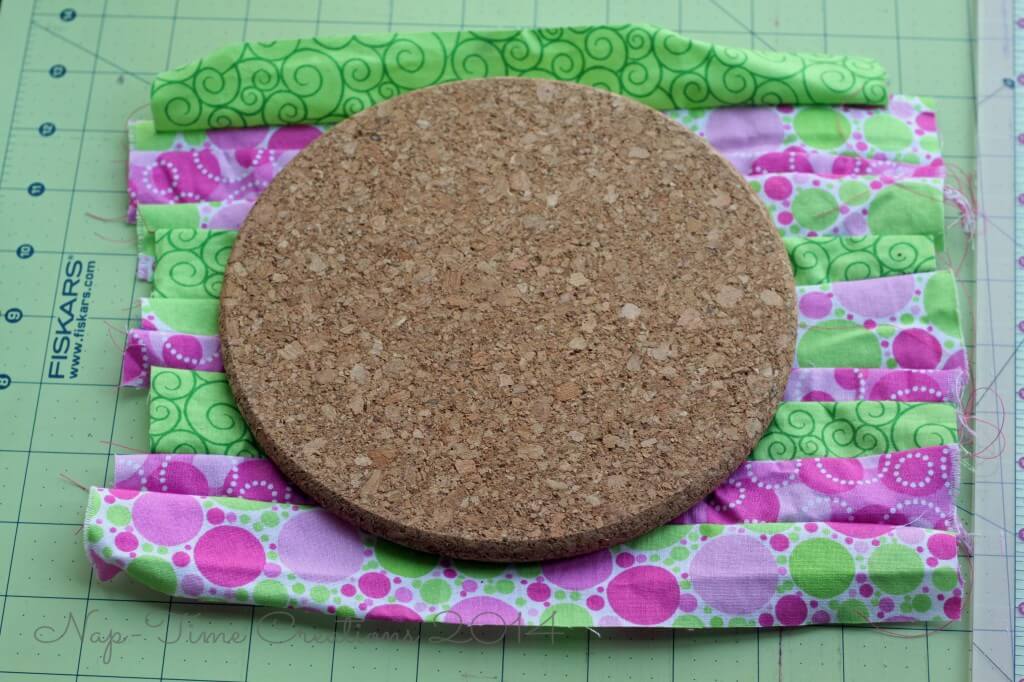 Start by stapling four different opposite sides, then work around between those staples attaching as you go.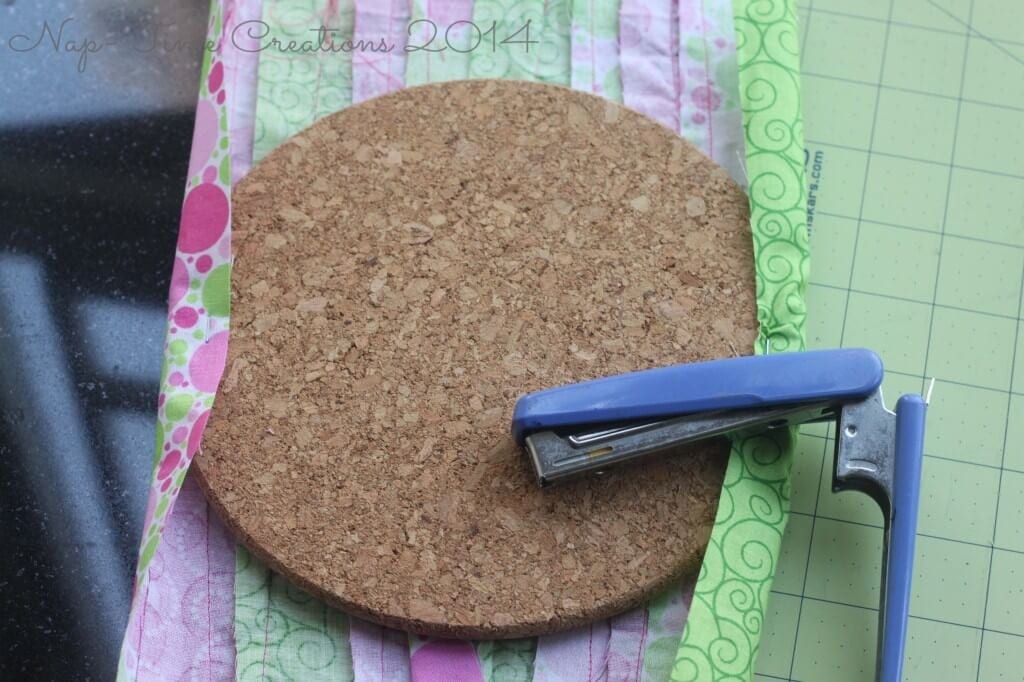 The back will not look pretty, but I didn't care… no one will see it. If you really mind you could cover the backside of this with a felt circle. I did trim the extra fabric.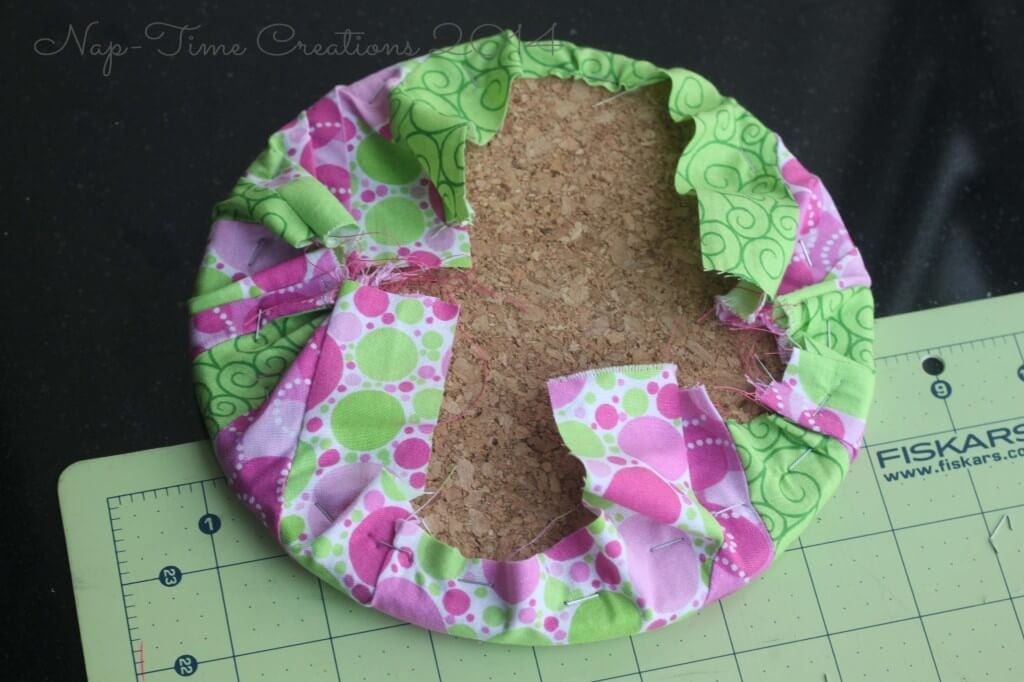 Place your felt shape on top and glue to hold.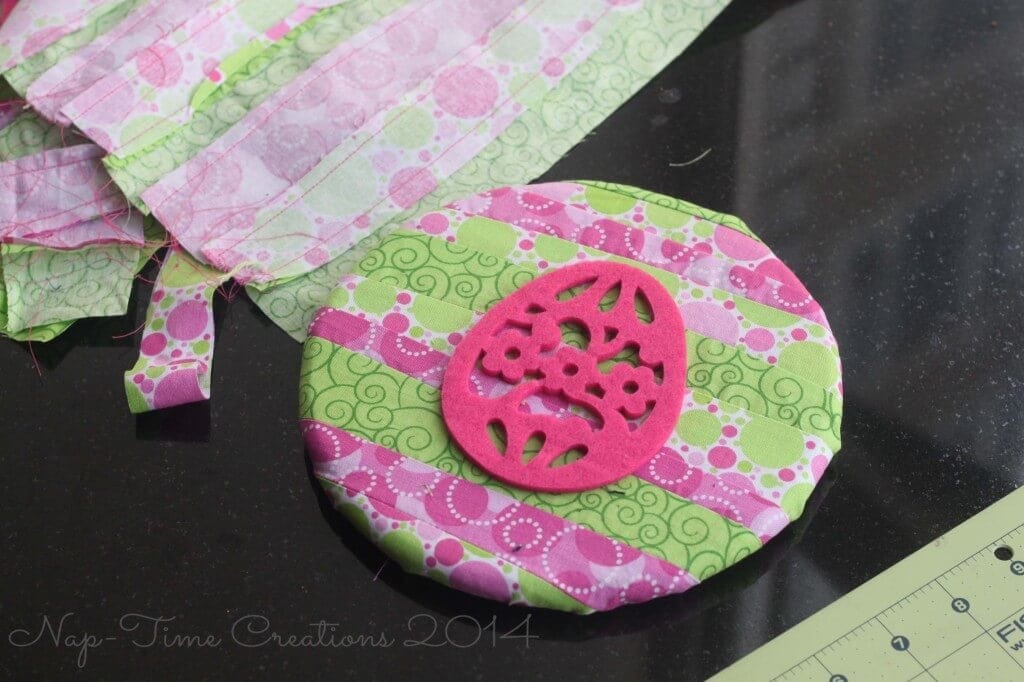 Cute, right? I just love the way this looks. You can hang just one, or attach them together with a ribbon like the first photo.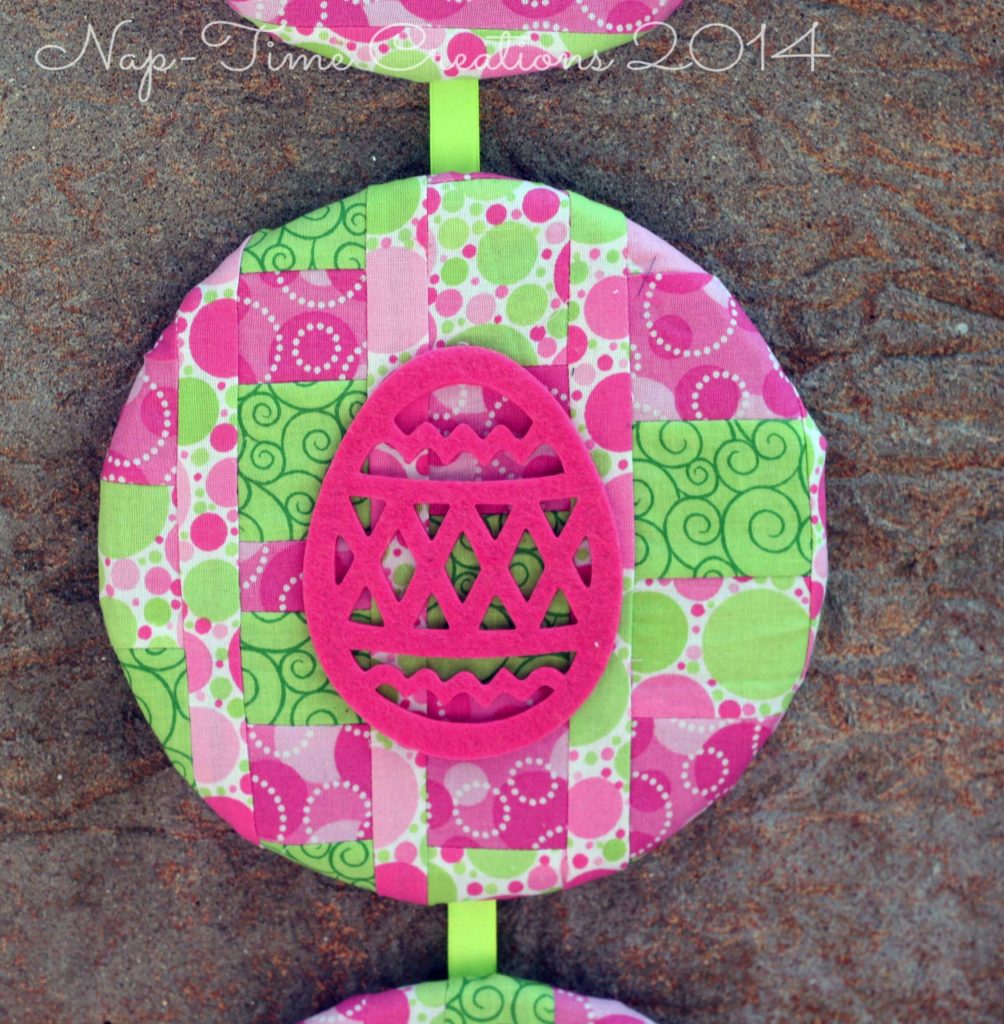 It also looks great just like this. I've hung them up in our home and we are loving the bright Easter colors.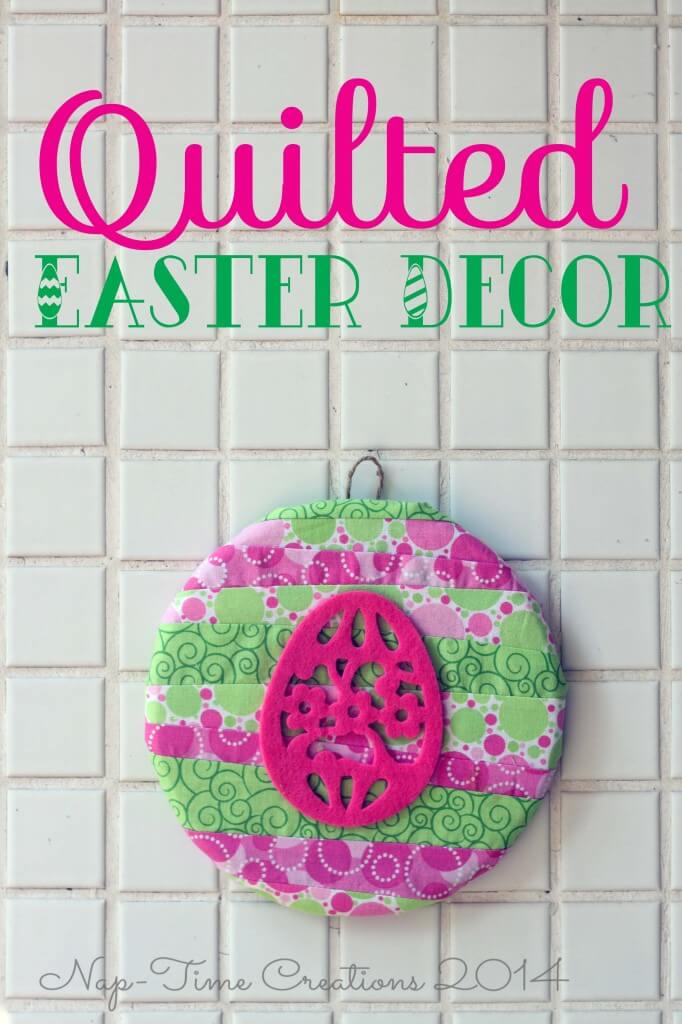 Hop on over to my blog and see all the Easter I'm posting this week!

Are you ready for more Easter inspiration?  Check out these awesome Easter projects from some of my talented blog friends.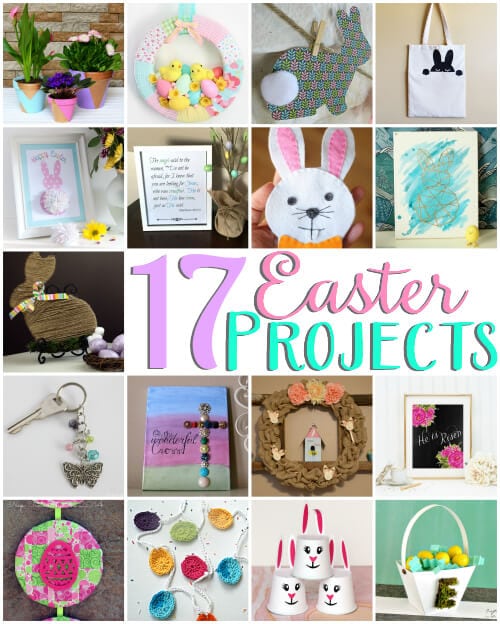 From Top to Bottom, Left to Right:

Pastel and Gold Painted Flower Pots by Happy Go Lucky
Spring Chick Wreath by Fynes Designs
Simple Bunny Garland by Lil Mrs Tori
DIY: Peek-A-Boo Bunny Bag by Minted Strawberry
Pom Pom Tail Easter Bunny Printable by TitiCrafty
Easter Bible Verse Printable by A Cup Full of Sass
Felt Bunny Pouch for Easter Treats by Do Small Things with Love
Gold & Watercolor Geometric Bunny Art by Spool and Spoon
Moss and Twine Wrapped Easter Bunny by The Southern Couture
Spring Keychains by The DIY Dreamer
Cross Canvas by Vintage Gwen
DIY Ribbon Bunny Easter Wreath by Sweet Tea & Saving Grace
Floral Chalkboard Easter Prints by Dawn Nicole
Quilted Easter Decor by Nap-Time Creations
Crochet Egg Garland by 4 You With Love
Easter Bunny K-Cup Sleeves with Free Cut File by Pitter and Glink
Paper Easter Baskets by Crafting in the Rain
And before you go… here are a few other Easter posts from me…
Spring Fruit Tart