I'm excited for Jenn to share today… Sew Many Books Stand Tall, Molly Lou Melon! Also, there are just a couple more days to vote for your favorite sew a long outfit and enter the giveaway!
One of our girls' very favorite books is Stand Tall, Molly Lou Melon by Patty Lovell. I love it as well for it's message and spunky little Molly Lou Melon.
When I decided to use this book as inspiration, I knew in a heartbeat that the Charlie Dress by Mingo & Grace was the perfect pattern to use for it! The nice folks at Riley Blake supplied these great lime green fabrics for this post, and man! were there plenty from which to choose.
Stand Tall, Molly Lou Melon is about a little girl who is the shortest in the first grade, has buck teeth, a voice that sounded like a bullfrog being squeezed by a boa constrictor, and was often fumble fingered. But she also had a wonderful grandma who offered words of wisdom to help Molly Lou overcome her challenges.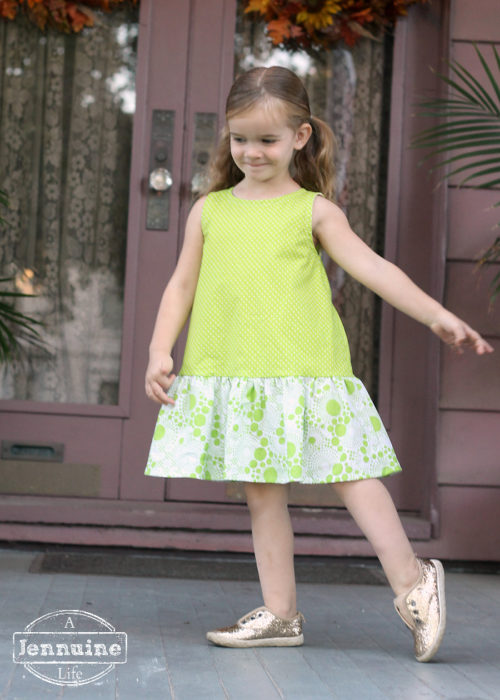 "Walk as proudly as you can and the world will look up to you."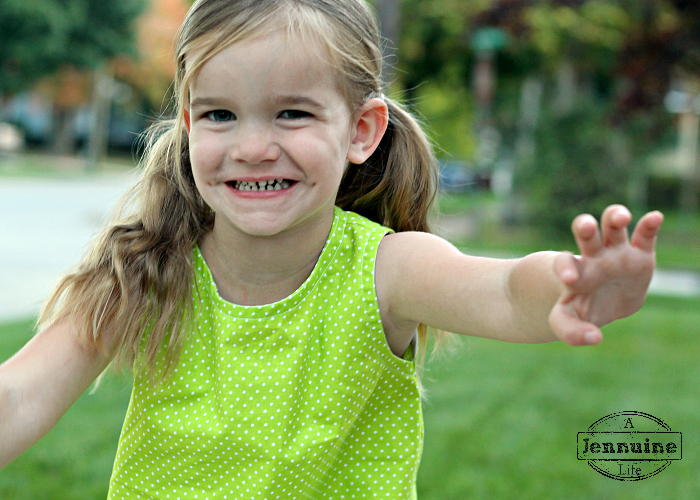 "Smile big and the world will smile right alongside you."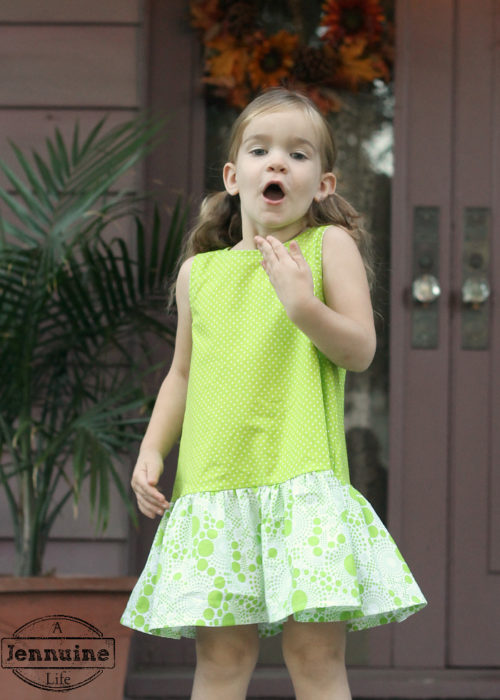 "Sing out clear and strong and the world will cry tears of joy."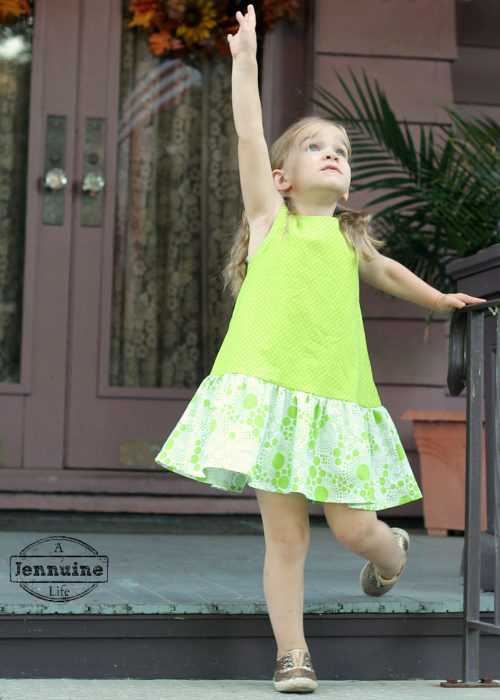 "Believe in yourself and the world will believe in you too."
In the end Molly Lou wins over the class bully, Ronald Durkin who had been teasing and calling her names by being herself and going about her business with confidence and panache. Come over to A Jennuine Life to read a little more about this look and the details from the book I incorporated.
Here are all the other books from the month!